(9)

A treatise based on 2 Acrositcs. A Sanctity of Life write.
** Image ID #1901871 Unavailable **
This treatise is the result of a visit to church 1-18-09, and a song that became the root for the acrostic Worthy Is The Lamb, on 1-19-09 the second acrostic was gelled into the first.
Thankful for the
Blogger of the Week
nod for
5-31/6-6
from the B.C.O.F.
First time and inspiring to continue blogging on a regular basis.
BLOGGER OF THE WEEK
July 26, 2015 - August 1, 2015
Thank you Lord for the gift of writing.

BLOGGER OF THE WEEK
November 29, 2015 - December 5, 2015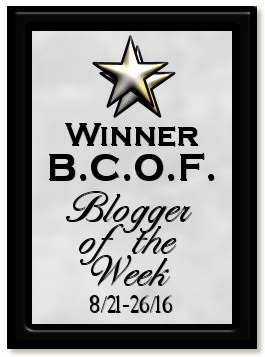 © Copyright 2016 Steve have funds for Premium! (UN: copenator at Writing.Com). All rights reserved.
Steve have funds for Premium! has granted Writing.Com, its affiliates and its syndicates non-exclusive rights to display this work.
Log in to Leave Feedback
Printed from http://www.Writing.Com/view/1517585