Scattered leaves with poetic imprints

"Scattered leaved with poetic imprints. My new collection of poetry. Four years already!
P.(tree)Log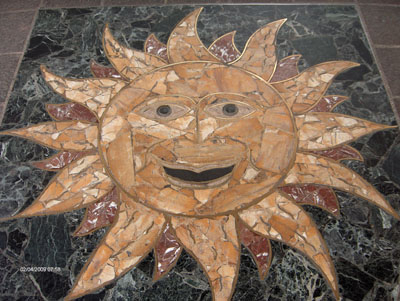 Here's my newest collection of poetry. An ongoing collection. My silly port has too many static items with no reviews, and it will do no one any good to have 800 items in the next six months. So, books of poetry are my latest idea. No more "formal reviews" of individual poems, but I'm getting used to that!
Enjoy.
Yeah, I should have used a bit more ML. One day, after my prince has come, and gone, I'll truly decorate this place...
Yeah, promises.


I'm filled with them.
(I keep a lot of them, you know...)
(at least I try and I usually remember them...)
PAD 26/5: a modern fable
unencumbered man no longer rhymes with longing
the genie's wish granted him freedom
now he is weightless, his mind empty of memory
lust, love or companionship, desire and dreams
he eats and drinks well, attends theatre, cinema
opera and museum openings, people flock
to his insouciant smile, but no one asks him
what is was like to rub the lamp too early in life
when he had not yet learned that to exist
means juggling pain and laughter


the acrobat
[2012.26.5…a]


© Copyright 2013 alfred booth, wanbli ska (UN: troubadour at Writing.Com). All rights reserved.
alfred booth, wanbli ska has granted Writing.Com, its affiliates and its syndicates non-exclusive rights to display this work.
Log In To Leave Feedback