(11)

Snow Scribbles

Blog for Scribblers Unite!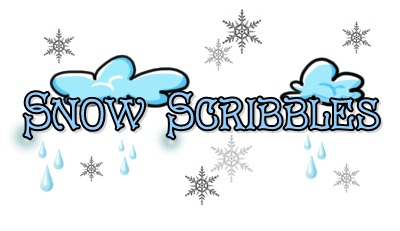 Welcome Snow Scribbles





Can I write a 200-word response
To any given prompt?
Sometimes yes and sometimes no!



I created this blog for "Scribblers Unite!"
It contains my responses to prompts. I wrote some of the responses as stories or poetry, but not all of them. Come in, read, and comment. Here are the most recent "Scribblers Prompts!"
[13+]



Related blogs



"Midnight Scribbles"
[18+] Brooke - Playing Catch Up!

"Krysha's Scribbles"
[13+] Krysha ~ Spring is Here!

"Scribblenaut - Jottings across Space"
[18+] Champ

"Mutants Walk Amongst Us, Scribbling."
[18+] Thundersbeard

"ecritibble"
[18+] Lunarhourglass

"Brother's Scribbles"
[13+] Brother Nature

"Starry Heart"
[13+] Kasia✎CongratsToNewMods!

"SoCalScribe's Scandalous Scribbles"
[18+] SoCalScribe
My 10 favorite scents: The Perfume of Time
Prompt given by:
Krysha ~ Spring is Here!
My 10 favorite scents or smells.





The perfume of time
favorite aromas
bring back memories
snuggling deep within my soul.



The scent of August rain
and cold droplets that chill my bones
bring back fond memories
of my northern Oklahoma
childhood.

The aroma
of fresh brewed Folgers,
Grandpa's favorite brand....
strong,
full bodied,
aromatic coffee;
sip by sip
I hear his laughter echoing
through my mind.

The perfume
of scarlet tipped white blossoms;
attar of rose
transports me
into paradise.

A subtle smell
carried on the morning breeze;
chocolate....
hot coco;
is it Christmas yet?

Clean linen memories,
when wind and weather permitted
Saturday
was Grandma's laundry day;
the fragrance
of clothes hung on the line
and sleeping in a fresh made bed.

Southern fried chicken
has its own bouquet;
its own memories
of fryers
Grandpa slaughtered
in the backyard,
which Grandma cleaned and dressed
for Sunday dinners.

Horehound candy,
honey,
and lemon
the odors of Grandma's home remedies
for winter or summer colds,
served with hot tea.

Cinnamon
sprinkled on French toast
or hot milk toast
the scent of
Momma cooking breakfast
on Sunday morning.

© Copyright 2013 Prosperous Snow (UN: nfdarbe at Writing.Com). All rights reserved.
Prosperous Snow has granted Writing.Com, its affiliates and its syndicates non-exclusive rights to display this work.
Log In To Leave Feedback