Apostasy: The Book of Ithaca

When all that one believes is questioned, where do we turn to find the truth?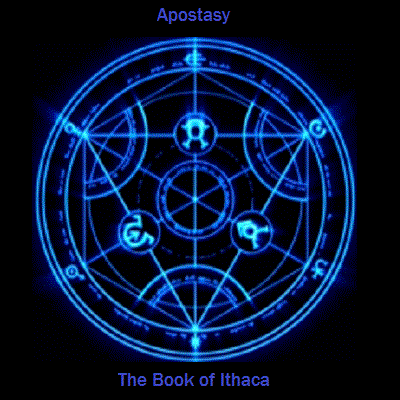 In the wake of a terrible pestilence, two servants of the divinity are tasked with finding answers. Through their questions of what currently is, they begin to discover what once was, and what is to come. The future that they had always read about, begins to look more sinister than they could have ever imagined, and the life that they once had, would forever be changed.

In a tale of sorrow, determination, regret, realization, and betrayal, we find ourselves asking our own question: What if?

And Azaal said unto him, "To you Ithaca, most trusted and powerful of my servants, I grant thee the gift of ignorance. Bring it unto man and cloud their minds that they know not the natures around them."


© Copyright 2012 J. M. Kraynak stuck in NYC (UN: valimaar at Writing.Com). All rights reserved.
J. M. Kraynak stuck in NYC has granted Writing.Com, its affiliates and its syndicates non-exclusive rights to display this work.
Log In To Leave Feedback