Blood Saints

by

Wenston

For my interactive story.
I made this like three years ago. But I thought it would give a good visual to the characters.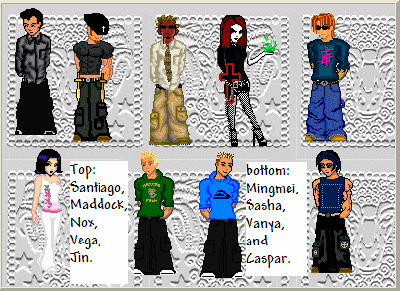 © Copyright 2006 Wenston (UN: wenston at Writing.Com). All rights reserved.
Wenston has granted Writing.Com, its affiliates and its syndicates non-exclusive rights to display this work.
Log In To Leave Feedback