(1)

A sig from my friend, Megan

This lovely gift was given to me by my precious friend, Megan
This gorgeous signature my sweet friend Megan had created for me. I cherish it as I do her friendship. Knowing how I revere the Native American culture, and thinking of that when she had it sent to me, this signature means so much to me.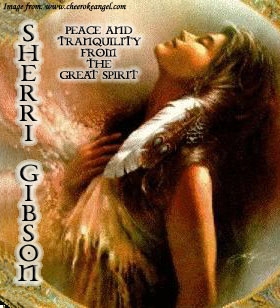 © Copyright 2006 SHERRI♥'s SP & WDC (UN: sherrigibson at Writing.Com). All rights reserved.
SHERRI♥'s SP & WDC has granted Writing.Com, its affiliates and its syndicates non-exclusive rights to display this work.
Log In To Leave Feedback