Bunny shell

by

Fyn

My favorite bunny!
I've got a bunny shell and I love it! It is made by a dear friend with a extra special magical bunny!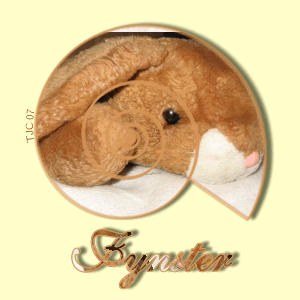 © Copyright 2007 Fyn (UN: fyndorian at Writing.Com). All rights reserved.
Fyn has granted Writing.Com, its affiliates and its syndicates non-exclusive rights to display this work.
Log In To Leave Feedback