This is a photograph of one of my antique dolls, digitally enhanced, for an illustration. The doll itself is very cute, and has no sinister quality to it. It is amazing what a little photoshopping will do!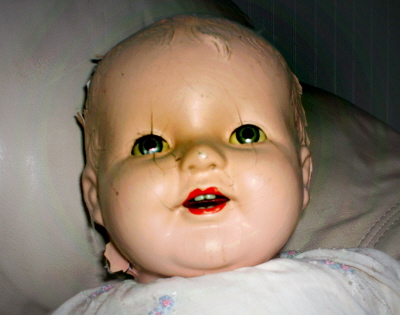 © Copyright 2008 Ravenwand, Rising Star! (UN: ravenwand at Writing.Com). All rights reserved.
Ravenwand, Rising Star! has granted Writing.Com, its affiliates and its syndicates non-exclusive rights to display this work.
Log In To Leave Feedback