Jeannie's Cherubs Heart Sig.

by

Jeannie S.

Another of my signatures
I won a Leger's gift certificate and decided on this cute signature.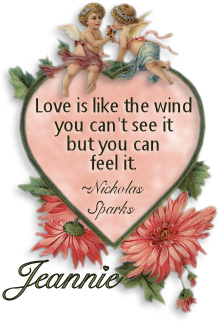 © Copyright 2012 Jeannie S. (UN: sjs55049 at Writing.Com). All rights reserved.
Jeannie S. has granted Writing.Com, its affiliates and its syndicates non-exclusive rights to display this work.
Log In To Leave Feedback