Mystery





This week:

Edited by: SHERRI♥'s SP & WDC
More Newsletters By This Editor



1. About this Newsletter
2. A Word from our Sponsor
3. Letter from the Editor
4. Editor's Picks
5. A Word from Writing.Com
6. Ask & Answer
7. Removal instructions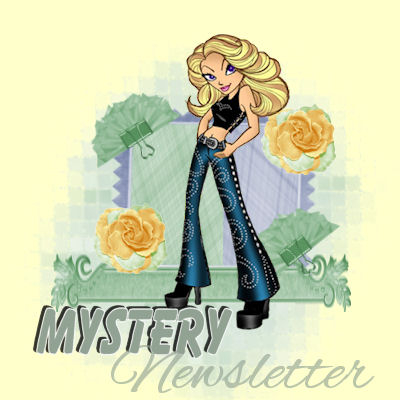 What is a mystery? It's like a puzzle. A reader has to discover the secret or riddle in order to solve it and find out who the criminal or enemy is.


What is your idea of a good mystery? Is it a cozy mystery with less action, a hardboiled detective mystery, an amateur detective mystery, or one not mentioned here?

Thrillers often overlap with a mystery, but are distinguished by the structure of the plot. When writing a thriller, you must remember that the hero/heroine has to thwart the plans of the enemy rather than uncover a crime that's already taken place. Combining a thriller with mystery is more difficult than writing just a mystery, for a thriller occurs on a grander scale, and the crimes that must be prevented are serial murders, terrorism, assassination, or the overthrow of governments. While a mystery ends once it's solved, a thriller climaxes when the hero/heroine defeats the villain. Mixing mystery with thriller is becoming more popular and in demand.

The strengths and weaknesses of characters is even more important when combining the two, and what his/her motive for the crime is. It's essential to keep the reader wondering who and why the act and/or event occurred when writing a mystery/thriller. Never give away too much too soon.
**If you have a good mystery you would like read, post it here or email me. I just love a good mystery!
**
CONGRATULATIONS TO THE SM AND SMs WHOSE BABY IS DUE IN MAY!

CHECK THESE OUT:
ID: 1401562
Invalid Item
This item number is not valid.
by Not Available.
ID: 1412175
Invalid Item
This item number is not valid.
by Not Available.





Also check out:


ID: 1377275
Invalid Item
This item number is not valid.
by Not Available.

Have an opinion on what you've read here today? Then send the Editor feedback! Find an item that you think would be perfect for showcasing here? Submit it for consideration in the newsletter!
http://www.Writing.Com/main/newsletters.php?action=nli_form
Don't forget to support our sponsor!

I have a good somewhat mystery. I can't say that it has a murder, but more like you are with a kind of detective who is trying to understand something that is almost hard to understand.


ID: 1406688
Invalid Item
This item number is not valid.
by Not Available.

Description: I Finally See Who I Am. I Am A Natural At What I Do. Still, A Gal Is Making It Hard.
I guess you can say that it is a semi horror, thriller, mystery.
Hmm.... I also wanted to say that you're right when it comes to mysteries can change depending on your characters and your setting. It all depends on how much you tell the reader. If you tell them a lot though it could be really cool and yet you might tell them too much and ruin the end.
Revealing too much too soon definitely ruins a mystery. Drawing the reader into the story and keeping them on edge is important.
Thank you for mentioning my novel, Home of the Red Fox, in your Mystery newsletter. After posting chapters 01 through 05 a couple years ago, a reviewer suggested I change the first line to something more exiting, less passive.

Whenever I start a new story, I try to remember her advice.
You're very welcome. Your series drew me in from beginning to end. I always look forward to reading your work.



To stop receiving this newsletter, go into your account and remove the check from the box beside the specific topic. Be sure to click "Complete Edit" or it will not save your changes.