Action/Adventure





This week:

Edited by: iK´yňžama
More Newsletters By This Editor



1. About this Newsletter
2. A Word from our Sponsor
3. Letter from the Editor
4. Editor's Picks
5. A Word from Writing.Com
6. Ask & Answer
7. Removal instructions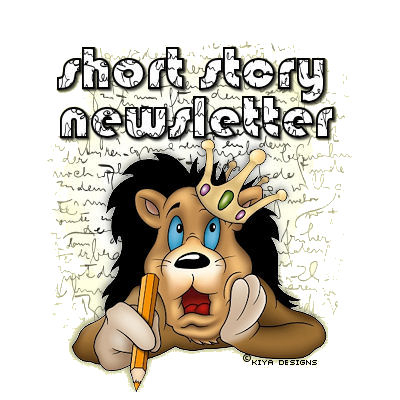 Je nais se...whaa?


Bringing in Foreign Languages:

The use of other languages besides English in your short story helps to represent the actual words of a speaker, make a point, or connect with an audience to get their attention. For example, Gerald Haslam uses Spanish to capture his great-grandmother's words and to make a point about his relationship with her:



"Expectoran su sangre!" exclaimed Great-grandma when I showed her the small horned toad I had removed from my breast pocket. I turned toward my mother, who translated: "They spit blood."
"De los ojos," Grandma added. "From their eyes," mother explained, herself uncomfortable in the presence of the small beast.
I grinned, "Awwwwww."
But my Great-grandmother did not smile. "Son muy toxicos," she nodded with finality. Mother moved back an involuntary step, her hands suddenly busy at her breast. "Put that thing down," she ordered.
"His name's John," I said.
- GERALD HASLAM (California Childhood)



You may also use a particularly apt foreign phrase that seems more appropriate untranslated. For example, Michele Herman uses Yiddish to evoke her grandmother's world:



"Skip shabes?" Rivke chuckled. "I don't think this is possible. Once a week comes shabes. About this a person doesn't have a choice."
"What I mean" - Myra's impatience was plain- "is skip the preparation. It's too much for you, it tires you out."
"Ach," Rivke said. "Too much for me it isn't."
- MICHELE HERMAN (Missing)



Rivke's syntax - the inversion of word order ("once a week comes shabes," "Too much for me it isn't") - reflects Yiddish rhythms. In addition, the use of Yiddish shabes carries a strong association with a religious institution, one that would be lost if it were translated to "Sabbath." It is not "Sabbath" to Rivke; it is shabes.

*indent*Note that using foreign words and expressions enrich our writing as well as our conversation. Many foreign words have slipped comfortably into our language and we handle them with ease. Form the French language, we use sautÚ, quiche, connoisseur, and gourmet. From Italian, we borrow soprano, prima donna, and dilettante. From Spanish, we take rodeo, guerilla, pronto, and chile con carne. Some foreign words and phrases, however, can be difficult to decipher if you haven't studied the particular language. Sometimes you an figure out the meaning of a word or phrase by studying how its used within the context of a sentence; sometimes you have to pick up the dictionary. Listed below are some commonly used foreign words and phrases. The abbreviation following the expression indicates the language from which the word or phrase is derived from: Arabic (A), French (F), German (G), Italian (I), Latin (L), Russian ( R), Spanish (S), Turkish (T), Yiddish (Y).






NONE YET






Have an opinion on what you've read here today? Then send the Editor feedback! Find an item that you think would be perfect for showcasing here? Submit it for consideration in the newsletter!
http://www.Writing.Com/main/newsletters.php?action=nli_form



Don't forget to support our sponsor!






FEEDBACK!
Great editing and revising tips. You did a good job. Thanks for the detailed tips. -Nomar Knight
Thank you. That was just exactly what I needed to read about. Thank you for taking the time to make your article so helpful! - Shaara, The Gardener
The newsletter covered an area that certainly needs attention, for me anyway. I thought you detailed the important points in an understandable way. Great job! - Coolhand
Very helpful newsletter! I love the suggestion about doing a proofread starting at the end - I'll be sure to do this every time. Thanks! - Seren
Your advice to set your work aside for a few days before starting the editing process is absolutely correct. You have to let the pride of authorship die down a bit before you decide to begin any surgery. - Zeke
Great advice. I especially agree with the 'varying sentence openings' part. - Robin Bateman
Your letter to the Editor was outstanding. It contained so much instruction and wisdom for the writing process. Thank you for taking the time to share this information with us. - Jewel - Blessed New Year
Excellent newsletter, Kiya! And thanks so much for the plug. - Lynn McKenzie
Great advice. I loved how you deliberately began the section headed, "Revising" with an example of a sentence beginning with "it".
It's always recommended...

I have a terrible habit of beginning sentences with "there," which I am trying to defeat. I found that avoiding the verb "to be" and it's participles, helps to eradicate over-formal construction. - Mavis Moog
Kiya, two thumbs for a great newsletter. Revising and editing is important to a story and I was glad to see you tackle it this week by offering up some great tips! - StephB 2013 Busy Bee
Thanks for all the comments! Please feel free to keep sending them in. I always enjoy reading your feedback.



Reference Source: The Everyday Writer




To stop receiving this newsletter, go into your account and remove the check from the box beside the specific topic. Be sure to click "Complete Edit" or it will not save your changes.