Action/Adventure





This week:

Edited by: StephB 2013 Busy Bee
More Newsletters By This Editor



1. About this Newsletter
2. A Word from our Sponsor
3. Letter from the Editor
4. Editor's Picks
5. A Word from Writing.Com
6. Ask & Answer
7. Removal instructions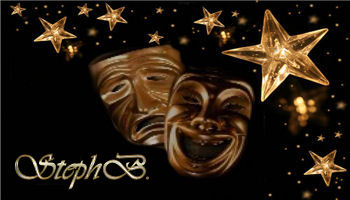 DRAMA IS:

#1 The Greek Word for "action."

#2 A real life situtation or succession of events having the dramatic progression of a play.

Film festivals. They're exciting and fun, showing off not only the city they're hosted in, but they also provide a platform to introduce some of drama's most notable films. This newsletter will explore the history of film festivals and highlight some of the more notable events of festivals.






You've heard of the Cannes, Sundance, and Toronto festivals, but what exacutly is a film festival? A film festival is an organized presentation of films in a single place. Usually, there's a focus on a specific genre or subject matter.






Have an opinion on what you've read here today? Then send the Editor feedback! Find an item that you think would be perfect for showcasing here? Submit it for consideration in the newsletter!
http://www.Writing.Com/main/newsletters.php?action=nli_form



Don't forget to support our sponsor!








I did not receive any feedback for my 3/2/2009 Drama Newsletter.




To stop receiving this newsletter, go into your account and remove the check from the box beside the specific topic. Be sure to click "Complete Edit" or it will not save your changes.