Comedy





This week: No Taxes? Thank You, Uncle Sam!

Edited by: ẆebẆitchHomeAgain
More Newsletters By This Editor



1. About this Newsletter
2. A Word from our Sponsor
3. Letter from the Editor
4. Editor's Picks
5. A Word from Writing.Com
6. Ask & Answer
7. Removal instructions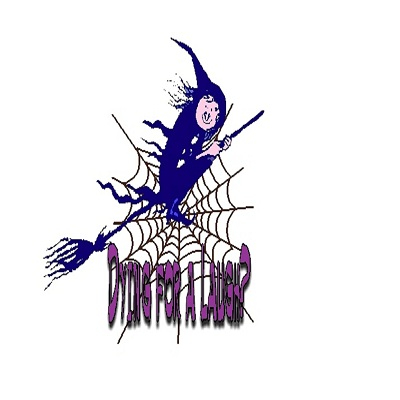 Yes folks, it's true. I just found out that our Federal income tax payment will be forgiven this year. With the high cost of home fuel and gas, Uncle Sam is giving us a break! How will you spend your windfall? Read on to see how WW is spending hers...




It's spring in Web-World and that means all of those pesky renovation projects that were ignored all winter must get done. Now that we have that extra money that was put aside to pay taxes, it's a perfect time to go shopping. Bless you, Uncle Sam!


The tub and shower in the upstairs bathroom is in desperate need of replacing. We shouldn't put it off any longer because even the fiberglass marine tape we used to cover the tub's cracks and to prevent leaks, is wearing off.

I love special tapes, by the way.
Duct tape is high on the list of quick repairing tools that always work for a pretty good amount of time. The marine tape was another fine discovery. However, being that the house is an antique and the flooring is uneven, things like tubs tend to not fare well when filled with the weight of a couple adults and balancing on an uneven floor. So it's time to replace the sub-flooring and start over with a solid foundation before setting in a brand new bath unit. Thank you, Uncle Sam for giving us such a fine break this year with the taxes!!!

Besides, for safety reasons, we'd really like it to be much roomier than it is now. One evening we were taking a shower and trying to hurry because we were having guests for a dinner party. In one quick turn of my hip to get to the shower head and rinse some soap out of my eyes, in that small space, I caught WL right smack dab in the pubic bone sending him flying upward, hitting his head on the shower rod and taking it down with him to the floor.
It's not that I'm some giantress run amok. I am small compared to WL's frame, so this was puzzling. I think it has something to do with physics and hitting an object in just the right spot that makes it practically fly regardless of the size of the person behind the hit. But, then, that sounds too much like a math problem for me to worry about. Actually, it sounds very much like golfing!


I heard the thump of a falling body, rinsed off the soap and saw WL lying on the floor with his head against the sink console and his naked body covered by the downed shower curtain. Before I could even ask him if he was okay, I burst out laughing. I mean, this was the side-splitting, watering eyes kind of laughter.
.

He was not amused, folks. I was dubbed Kryptonite Hips thereafter. It must be true because, although I helped him to "lift-off," that "Superman" was not able to fly!
Thereafter, WL was a little apprehensive about sharing the shower space with me. There's an urgent incentive to replace the shower unit now that we have the opportunity. Again, thank you Uncle Sam!


So that's where the money that's been reserved for the tax man, next month, is going to go.

Okay, okay, so part of this story is true and another part is merely an early April Fool's joke. I'll let you figure out which part is for real.


Until next time--laugh hard, laugh often!

Ta,
WW

ID: 1760294
Invalid Item
This item number is not valid.
by Not Available.
ID: 1761224
Invalid Item
This item number is not valid.
by Not Available.



Have an opinion on what you've read here today? Then send the Editor feedback! Find an item that you think would be perfect for showcasing here? Submit it for consideration in the newsletter!
http://www.Writing.Com/main/newsletters.php?action=nli_form



Don't forget to support our sponsor!






LeBuert


An interesting and funny newsletter - As a visitor to Ruth's Chris Steakhouse in New Orleans, I can verify the quality of the steaks that are served there. Savannah is a picturesque port city on the South Carolina border.

Their steaks are totally awesome! I love Ruth's Chris. It's been quite a while since I've been to New Orleans. I must plan to go back sometime, soon. I used to live in Texas and enjoyed visiting there.

Thank you very much for your feedback. I'm happy you enjoyed the newsletter.
to.make.you.think.


I had to laugh because I have been to Savannah several times specifically the River Walk and know the restaurant you were talking about :) And as a Southerner I find it funny to see what Northerners think of the South :D

Yup! We Northerners catch on like a house on fire.
Seriously, I fell in love with the warmth and charm of the South. In fact, I plan to be one of those "snow birds," spending several months there during the dark cold days of winter.


Thanks for the feedback!
W.D.Wilcox


WW,
There's nothing more relaxing than golfing with the alligators.
And above all else, don't forget your shades!
You're right, Bill! There is nothing more calming than the sound of a splashing tail and snapping jaws while trying to hit your ball where it lays, next to the water trap.


Always great to hear from you, Bill.
Dr.J/Reconnected!


Ahhh WW! The golfing experience with my Aunt and yourself was a priceless gem! All I was trying to do, in Captain Brown's honor, was to show both of you that when one's group is the slowest on the course, one allows the players on the TEE to TEE OFF to S-P-E-E-D up play! NOT 'let them play through'. Good Gott in Himmel, you'd think she thought I was waiting for the old coot to join us on the 9th!(LOL!!) Your 'skipping stone shot reminds me of Jesus, Moses & an olde man golfing: Jesus's ball walks on water, Moses's ball has the water part to two sides...and the old man's ball, picked up by a squirrel who then is picked up by a hawk, releases the ball in thin air... and drops right into the cup! "NICE SHOT, DAD!", says Jesus and Moses in unison!



AND
Now I've got to go catch my breath!
LJPC - the tortoise


Hi WW!
Thanks for taking us along on your not-for-cheapskates, tongue-twisting, alligator-ridden, sunburnt vacation. I hate to say it, but maybe WL should plan a romantic dinner at a nearby restaurant for next year. Thanks for the laughs!
-- Laura

Would you believe we are going back there next year at the same time? However, this time I know which hotels to avoid, where the best food is and I will practice my golfing this year so as to avoid the alligators' pond when we go back there.
Oh, and I'll be sure to use my sunblock liberally.


Always a pleasure to receive your comments, Laura!
Thank you for your feedback, folks. We editors really appreciate it.


See you next month!



WW



To stop receiving this newsletter, go into your account and remove the check from the box beside the specific topic. Be sure to click "Complete Edit" or it will not save your changes.