(8)

Starting to Write

"I could eat alphabet soup and shit better lyrics then that." - Johny Mercer.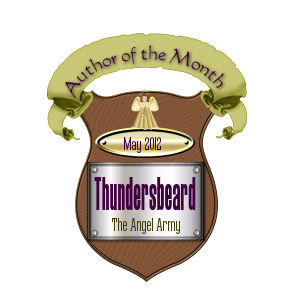 I'm a writer, who doesn't write.
An artist, who doesn't paint.
I'm a blogger, who doesn't blog.
I'm a dreamer. And all I do is dream.



I was born a donkey, but lived as a man. My parents sent me out from the paddock so that I could learn the secrets of corned bread. Seeing for myself the world of men made me curious because that was my weakness. Always my weakness. My hind-legs were strong and so began my masquerade. I became a man and walked the world of men.

Read the Rest of My Life Story.

http://www.writing.com/main/view_item/item_id/1847673-In-Search-of-Corn-Bread-A-...

This is my blog documenting my experiences on www.writing.com. In it I will include my reviews of others works, links to offsite writings, and importantly I think, moan and complain constantly about the machinations of this beautiful, sexy, inspiring and fearsome beast of a writing community.

I didn't do anything about my desire to write for over 20 years and I have a lot of catching up to do. I'm a little worried that I've left it all too late and I won't have enough time to become a good writer.
S2W Chap. 4: Becoming a Creative Writer
One Minute Overview

"So you've got the foundations right, but what else must you aim for as a writer? This chapter takes you through several important strands involved in the art of writing. These aren't the only components - they are a further selection of building blocks, intended to give you a firm platform for the future. You'll have writing suggestions for most sections, so keep your notepaper handy - it helps if you work through any questions as you go. Some of them are ways into writing, following on points mentioned in Chapter 1; others are explanations of ingredients common to effective literature, which editors and readers will expect to see. Writing is an art form where you need to be fully engaged as a human being. Observing, using your senses, and being willing to stand in another's shoes are essential traits which you should develop early on if you want to write well and communicate."

Exercise 1
Select an author you admire. What is a typical subject choice for them. What kinds of words do they use - complete or simple? Are their texts rich in imagery? Emotionally engaged, or detached? Are they pushing home a message?
Write down the hallmarks of this person's style: what makes it a work by X instead of Y. Now try your hand at one of their favorite subjects, using the types of words and sentences they might choose.

© Copyright 2013 Thundersbeard (UN: thundersbeard at Writing.Com). All rights reserved.
Thundersbeard has granted Writing.Com, its affiliates and its syndicates non-exclusive rights to display this work.
Log In To Leave Feedback