(5)

Northfield

by

T.L.Finch

An event that happened on the seventh of September,1876 at 2:pm in Northfield, Minnesota.


Northfield

They were dyin' in the streets of Northfield,
ghost riders with Jess and Frank.
Got themnselves shot for robbin' and stealin'
from a Minnesota bank.

They should have stayed home in old Missouri,
death dwelled in this awful place.
Clell Miller got himself killed outright,
Jim Younger, shot in the face.

They never got away with the money,
nothin' but a dose of lead.
All of them shot up and bleedin' real bad,
the day Northfield streets ran red.

When the blazing bullets had stopped flyin'
with three men dead where they lay,
the James Gang came to their tragic end
on that fateful September day.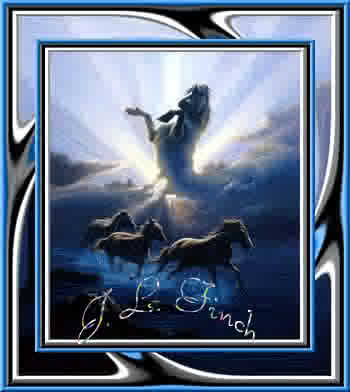 © Copyright 2006 T.L.Finch (UN: t.l.finch at Writing.Com). All rights reserved.
T.L.Finch has granted Writing.Com, its affiliates and syndicates non-exclusive rights to display this work.
Log In To Leave Feedback