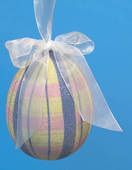 Egg #60

If you're in search of a friend, I am here.
When you're in need of a confidante, I am near.
When your heart's been broken, I'll lend you cheer.
I'll be around if you feel you've lost something dear.

If you need a comrade, I'll share my heart,
and give you comfort when you're falling apart.
Genuine love can't be measured on a chart.
Love is unconditional, these words I impart.

If your light fails to shine, I'll be your star.
It doesn't matter who you are.
When others can only see a mar,
know that this heart isn't too far.

It's called unconditional love.
** Image ID #1284183 Unavailable **





































© Copyright 2007 SHERRI♥'s SP & WDC (UN: sherrigibson at Writing.Com). All rights reserved.
SHERRI♥'s SP & WDC has granted Writing.Com, its affiliates and syndicates non-exclusive rights to display this work.
Log In To Leave Feedback