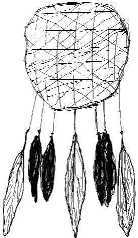 Unpacking the luggage and getting my things put back in order, I came across one of the items I had picked up on my vacation. At the time, it had been an impulse purchase. I was wandering around the streets of the old town not far from my hotel, while I was on my vacation.

I had found an odd shop; in fact, if memory serves me right, the name was 'The Curiosity Shop'. The building was an old two-story brick building, with aged glass windows that had a rainbow look to them. It was impossible to see in inside. I had to go in and look; I could not ignore the inquisitiveness that was building inside of me.

The shop was homey. The isles crowded. It was like looking into your grandmother's attic. The feelings of home intensified when I saw the shopkeeper's grandmotherly appearance. I think she told me her name was Alice. The other thing that set me at ease was the fact that Alice had a cat. Abby, was the black cats name and it brought my cat, Jake, to mind.

There were many items of interest. One of them was an antique desk, in exquisite condition just inside the door. When I stopped to take a closer look at it, I found a quill and bottle of ink next to an old diary. The date on the yellowed pages read June 5, 1800. I could not bring myself to read it. A diary was personal, so I moved on.

I almost tripped over a box sticking out, it contained plastic bags of old toys; some plastic soldiers, rifles in hand kneeling, or standing some on horseback; a package of plastic dinosaurs and an original package the said "Cowboys and Indians" the original price of five cents in the upper right hand corner. I was sure it would cost more than that.

In the corner towards the back stood a golden harp with strings that were a deep red color. I started to move over towards it and then got the strangest feeling. It felt like a cold hand sliding down my back stopping me in place and sending icy shivers tingling down my spine.

Then I saw the white feather, hanging from a leather cord on a shelf just above me. I had never seen a white feather as long as this one. I reached out to touched it and found myself pulling the feather towards me without actually consciously deciding I wanted to see it. As I did, the rest of the dreamcatcher came down with it, startling me.

I was not sure what it was about the dreamcatcher that captured my attention. I had seen so many of these before in various places. This one looked closer to what I would have expected a 'real' dreamcatcher to look like. It was not perfectly round; in fact, the shape was almost that of a face. The outside edges were a vine wrapped with a thin strip of leather. The threads in the middle didn't look like yarn or stretched cotton. The thread closely resembled that of the silk found in a spider's web except these were too large for that and it contained a sort of pearlescent sheen. There were seven feathers, four black and three white. The white were on the outer edges and directly in the middle.

I didn't know that much about the myth behind the item, other than hearsay, 'on how they were supposed to make you sleep more peacefully.' Not all that really mattered to me. I just wanted it because, well, I suppose because it was so pretty. That was the only explanation I could give to having to have this. It was not my usual, modern style. I made my way to the counter and paid, watched her wrap it in tissue, place it in a bag, and drifted back to my hotel room in a daze.

When I got the thing packed inside my suitcase it felt like I had just woke up from a dream. The sun decided to make a short appearance not enough to really do anything except see it for a few minutes between the clouds, and go and grab some supper.

Now though, as I pulled it from my luggage, and went to find a place for it the haze started in my mind again. Odd, I didn't think I felt tired. Jake, my cat took an immediate interest in the piece. He wanted those black feathers. I hung it up in between two windows where the threads seemed to reflect the light of the setting sun. Jake kept after it as if those feathers were a living thing. I had to put him out of my room. A first, as he had slept in bed with me every night since I got him, five years before.

He seemed a little miffed at me in the morning, ignoring me and trying to get in to get the feathers when I opened my bedroom door. It finally wore on my nerves and I put him outside, letting him know that I would let him back in later when he could show some better manners. When I got home from work that day, Jake was no-where-to-be-found.

Two weeks had gone by and still no Jake. The day had been long, and I came home hoping he would be there. He had gone on day journeys before, but never for this long. That's when it hit me, he was probably gone for good this time. I went into the house made a quick supper. Worked out, watched a little TV, worked on some work, from home, right before I crawled into bed I opened the window and put a fan in it. As I cried myself to sleep, I watched the feathers twist gracefully in the wind.

I could not have been asleep long when I had a strange dream. I was in the middle of several faces that looked to be Native American. They spoke some language I had never heard. One who if I had to say looked as though he were a Medicine Man? He was walking around me in slow circles, chanting and sprinkling something that looked like ash. He then lifted some type of bowl and took out what looked like blood and came towards me. Anger flooded through me and I twisted around trying to get away without being able to move. I screamed and woke myself up. My blankets tangled around me and I was sweating buckets. It had to have been something I ate, before I went to bed, not to mention the fan was not pulling in any cool air. Since it was only 1am, I shut the window and turned on the air. After finally cooling down, I fell back asleep. The dream continued, this time however I did not wake myself up screaming. The man had reached down and put the blood in some odd sort of pattern on my stomach, and I felt the skin burning. I finally woke to the sound of my alarm going off.

The dream was so realistic that I sat up and pulled up my nightshirt to discover some odd marking in just about the same place. Maybe it was the same place. I rubbed the sleep from my eyes there was no logical way for this to be happening. I looked down at my blankets wondering if it had happened earlier in the night, while I was struggling in my tangled blankets. I decided that was the only real explanation and with something to wrap my mind around I got up and got ready for work. When I was about to leave, before I turned off my light in my bedroom I noticed that one of the dark feathers had wrapped around one of the outer white feathers. I straightened it out shut out the lights and left for work.

At work, my mind kept wondering back to bits and piece of the dream. I had a lot of trouble concentrating on the work at hand and found myself trying to doze off during the several meetings I attended. When work was finally over, I decided to grab a bite to eat before I went home knowing that the house would be empty when I arrived.

I could not put it off any longer. I went home and unlocked the door; the house was warm. I opened the windows and turned on a few fans to pull the heat from the house. When the house was starting to cool down, I shut the windows and turned on the air. I went into my room as I turned on my light to get ready for bed the light sparkled off the edges of the threads on the dreamcatcher and I noticed that the black feathers had twisted back to the outer edges of the dream catcher. The contrast of black, white, and black, white looked nice so I left as it was and laid down for just a moment thinking I would just rest and then get up and finish getting ready for bed.

I woke, or did I? I was now laying in the something that could only be a Tee-Pee with a woman leaning over me. Her eyes seemed to show concern. Her white hair was a shocking contrast with her smooth dark skin. She was bathing my forehead with a cool towel speaking softly. I could not understand her and I believe she soon caught on to that fact as she stopped talking when panic started to show in my eyes. She smiled at me as she laid the towel on my head, then stood and retrieved a cup sitting on a table near the end of the cot. She handed me the cup I gripped the cup in both hands noticing for the first time that my hands were shaking. She steadied my hands and as I drank, I noticed the bitter flavor and started to spit out the liquid. She placed her hand on my lips, as if in warning. I swallowed down the mouthful and pushed the cup aside, afraid to drink any more. She took the cup from me, took a drink, and handed it back. I finished the cup as she expected and lay back down. I felt more relaxed and even though the dream had seemed strange, I shut my eyes. Before I could drift back into that blissful state I heard a voice that seemed to bring out every ounce of anger in my entire body. The woman who had been attending me was held in place by two large warriors, and the old man, the medicine man was standing over me arms crossed. His eyes seemed soft in an odd sort of way. Even as angry as I was I could see that he felt justified in his purpose.

I jerked away from his glare. I yelled for him to let the woman go, she was not responsible for any wrong. He looked at me shocked. He understood my every word. He shook his head in the negative and turned. My anger became a bloodlust that I had never experienced something so vicious that it startled me for a moment while I contemplated the ways I could kill this man and the other two in the room. Never in my life had I ever had any thoughts like these. The woman's eyes were upon my face, I could see the horror in her eyes, and she looked at me. I looked down at my hands and found they were almost claw-like the fingernails had grown into long blades. The medicine man slowly took what looked like a long wooden pipe, with feathers attached to it from his side and moved to hit me with it. I knew somewhere in my mind that this had to be a dream, though the weight of the stick moving towards me and loud thwacking sound that resulted sounded and felt all, to real. My ire rose and the only color I could actually see then was red. I watched my clawed hands curl and uncurl at my side as I stood to tower over the old man. I turned and the woman tried with all her power to get away and come to my aid as the old man raised the stick again to swing down on to my arm. I quickly batted the stick away and moved in to free the woman. I moved toward the warriors and as I was about to attack, heard an odd buzzing sound.

Strange, then it struck me, I knew that that sound was. It was the alarm. I sat up, and moved over to turn off the alarm clock and the dreamcatcher caught my eye. Two of the strings in the middle were black. Odd I wondered what had caused that and as I went and tried to remove the black, I found that the strings had actually changed colors in the shape of a dark cross. For the rest of the day I felt as if I were moving in slow motion. I could not seem to get moving. The dreams were starting to take their toll on my entire life. My boss called me in to ask me what was wrong and see if I needed to take some time off, my co-workers looked on with concern in their eyes. My friends commented on the dark circles under my eyes. I decided to make an appointment with my doctor to see if he might be able to prescribe some kind of sleep aide. Luckily, I was going to be able to get into the office to see him within two days. Only two more days with my dreams, or so I hoped.

I went home that night exhausted, and the house was warm. I turned on the air and the house finally cooled down. I had a salad and tried to watch a movie and fell asleep about mid-way through. I woke up a little stiff about one in the morning and went to bed. My head no more than hit the pillow and the dream began. This time I was hidden among the trees watching as the elders gathered around the fire, they had the woman from my dream tied and were questioning her. To my astonishment, I could understand the words they spoke. They were looking for me, accusing her of helping a demon. I crouched among the trees, watching anger rising in my throat, choking the thoughts from my brain. I clenched and unclenched my hands at my side. My long pointed fingernails biting into the palms of my hands, and yet the pain they caused only brought them more into my sight. She shook her head and lowered her eyes and the medicine man slapped her hard across the face.

I tore through the brush and jumped onto the back of one of the large warriors. My hand came down ripping across his chest; a warm rush of liquid ran down his front as he collapsed onto the ground eyes open as he breathed his last breath. One of the elders, a woman turned and started to run screaming, "The Dark Raven." I in the heat of the moment gave chase. Stopping in front of her, I reached into her chest and came out with a warm beating heart, her eyes wide as I lifted it to my mouth and bite into it as she fell dead. The rush of warmth flooded into my body and I turned to see three approaching. I ran and leapt into a tree on instinct and flittered from tree to tree. I watched as they lost sight of me trying to spot me. I watched, as the woman they held broke free and ran in the opposite direction, running from them and me. It was at that moment that I realized that I was exactly what they thought a monster, and yet it did not fill me with dread, only desire to stalk them, eliminating each one.

An arrow shrieked by my head so closely that it took a lock of my hair with it, thrilling my already altered body. I turned in the direction of the arrow spotting the source of the annoyance. He could not follow the speed of my approach and stood watching in horror as his death approached. He had his bow at ready and tried to release the arrow, as he tried. I snatched the bow out of his hand, and broke the arrow. He reacted quickly reaching for a knife at his side. He had only enough time to make a shallow cut in my side before he fell to the ground, dead. I moved back into the trees feeling the excitement starting to drain away as the blood leaked from the wound at my side. I found a hidden spot, sunk to the ground, and watched as the sun rose into the sky. I woke then, sitting on my front porch dreamcatcher in my hand. I stood and walked into the house and realized it was still early, and the house was smoldering hot. I felt liquid warmth at my side and looked down. There was some blood on my ripped nightgown I went into the bathroom to look at it closer and found a scar and a place where the blood was seeping. I quickly cleaned the area and put a Band-Aid on it. I had thought it was all a dream, now I was unsure.

The heat in the house was bad and I discovered that my air conditioner had stopped working. I had to get a technician. I got ready for work quickly and left the house. Today I looked so bad that my boss tried three times to send me home. I had been unable to get a technician, and in desperation called someone that my friend said could probably come out and look at it today. When I talked to the man, he said that he would be there at 6pm sharp and he would not wait around for me. I thought he was somewhat rude, though I did see his point. I promised him I would be there, when he arrived. The day finally ended and I had asked for the next couple of days off, so I could catch up on sleep and come back to work feeling more like myself. I hurried home knowing that I would be cutting it close to reach the house before six.

I arrived at 5:45 with only fifteen minutes to tidy up before the technician arrived. I unlocked the door greeted by the intense heat. I was glad for the first time that Jake had run off; he would have been suffering in the house with it this hot. I opened windows and turned on a fan. As I was cleaning up, I noticed that I had not hung the dreamcatcher back up. I took it into the bedroom and as I was coming back out heard a truck pull up. I looked out the window and seen the old Chevy pickup sun-faded black with a sign on the side "Wolf Heating and Air Conditioning". The man that climbed out was old enough to be my father, a dark skinned man with long black hair with small streaks of white around his temples, which hung in a braid down his back. He wore jeans and a denim shirt with his name on it, Baillie. I showed him the unit inside and the location of the outdoor unit. He set me at ease, letting me know it might take him a few minutes to just test out a few things that he thought might be the cause of the problem.

He asked me where the breakers were so he could double check the switches. After I showed him the fuse box in the closet in my room, I felt like an idiot for not checking them in the first place. He flipped the breaker and the air came on. It did not stay on so he went out to look at the outside unit and found a few other problems. I had taken a book out to the front porch hoping to stay out of the way until he finished. I was deep into my story when a sound from behind made me jump.

"Sorry about startling you Miss. I am finished. She should cool like a champ now. You had an exposed wire that looked like a crow had gotten after it. I buried the lines after I replaced them. There are a couple of parts that are about ready to die in there you should have replaced. I could order the parts and come back next week and replace them if you like."

"Okay, let me just grab my checkbook." When I grabbed it out of my purse, I realized that it was empty. "Darn, I'll be right back." He nodded then stood stiffly looking up at the sky. I went into my office, only to find my checks were all gone. I grabbed my purse and wallet and headed to the porch. "Would you be able to take a credit card, I am out of checks. "

"Well, I don't have the stuff with me to process it, so, you would have to follow me to my shop. You could ride with me if you needed to," he offered.

"Thank you, Mr. Wolf."

"Just, Baillie."

As the name came together in my mind, I smiled, because it rather sounded like Bad Wolf and I could not see this man as the 'big bad wolf'.

"I know you're thinking Big Bad Wolf, right?" He joked, his laugh a deep rumble.

I turned red, embarrassed by the thought.

"You know I could price the parts that need changed and you could go ahead and take care of all of it if you wanted to. I mean since we are going to the shop anyhow. That way you won't have to worry paying next time I come out."

"You know that would be great." I grabbed my car keys and purse he waited for me to get in and he made sure I was following him, I could tell as he glanced several times in his rear view mirror. It had been a while since I had met anyone so interesting. It was too bad he was old enough to be my father. I sighed; I really needed to get some rest before I dropped. My mind was making some radical suggestions after my dream-filled nights. We drove for almost thirty minutes before turning onto a dirt road that looked somewhat dangerous. I hoped that we were almost there, as my stomach started to complain loudly at its neglect. The road continued to wind through the woods like a wide walking path. I was starting to get suspicious of where we were really going.

As we went around the final curve, I saw several log homes the largest with a sign that matched the one on Baillie's truck. I felt somewhat better as he parked and went inside. I parked next to his truck glad that the parking lot was gravel instead of dirt as the road had been. Something about the area made my stomach roll and sweat broke out on my forehead. My adrenaline started, and I felt like I was back in one of my nightmare, dreams.

I walked slowly in the door. A face greeted me from my nightmare. It was the medicine man. Panic took hold and I tried to turn and run. As I did, two large men came forward, picked me up one on either side, by my arms, and sat me in a chair. They quickly tied a rope around me, holding me to the chair. My mind could not comprehend what was happening. I knew every face in the room, by sight of my dreams.

The medicine man came forward and looked into my eyes. "Raven, I knew you would return and how convenient that I have the means to hold you forever away from this world."

Though Raven was my name I could not understand, exactly what it was he was talking about, until he stepped closer and blew some kind of powder into my face.

Then instantly as if another had taken control of me, I spoke in a deep dark voice, one that could never have come from me. I was trapped inside. My body was not my own and I could see every dark memory and deed that 'The Raven' had ever done. All I could do was look out through my eyes. As I did, I saw my dream catcher on the counter. The dark lines in the middle formed a dark cross.

The Raven tried to control my body and I fought to regain that control. That is when I notice the woman, moving forward. She sprinkled the powder on the floor in a circle around the chair where I sat. Words I didn't recognize dripped from my lips like coals.

The distraction was enough that the creature stood using my body picking up the chair with it and attempted to step out of the circle only to be bounced back as if by a force field. The Raven was stunned, momentarily, I regained control from the beast and shouted for help. "I'm, still here please help me."

Then the control slipped again. "You think your measly little barrier will hold me, old man?"

He turned with the black feathers in his hand, slicing his finger and drew a circle around the black cross in the middle of the dreamcatcher.

The thing that had taken control and I screamed in pain. The pain was both physical and mental. I watched through eyes that grew wide as the medicine man threw the feathers in a metal bowl, sprinkled them with lighter fluid, and threw in a lit match. It felt as if my skin were about to burst the agony was unbearable.

Then the world turned hazy. I felt as if I were drifting inside of a cloud. This was the sleep, which my body craved. I felt tired down to my core and at peace. This was a feeling I had not felt in so long that I could not bring myself to open my eyes. It felt as if the bonds fell away and I was carried somewhere, yet I could not bring myself to care. Somewhere, I heard what sounded like a car start.

My next sensation was my pillow under my head and a purring noise very close to my ear. I sat up. I was in my bed with Jake by my side. The dreamcatcher was hanging on my wall. A black cross in the middle surrounded by a red circle and all of the black feathers were gone only the three white feathers remained. I tried to remember what happened. Or, even the nightmare dreams that plagued me and nothing came.

I got up and found the paid invoice from 'Wolf Heating and Air Conditioning'. I could not remember ever paying Baillie, though I must have. I could not remember Jake coming back or letting him in. The last thing I really remembered was the floating sensation.

It was much later that I remembered all of the things that happened and even longer before, I could sit down and write them.