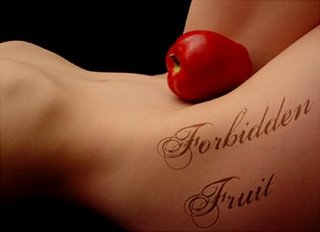 Issue # 3



This week's editor: ken murray

Interested in taking a turn? Let me know.

Quote of the week:
Sex, a great and mysterious motive force in human life, has indisputably been a subject of absorbing interest to mankind through the ages. by William J. Brennan, Jr.



Conflict Part 2



In issue 1 one of the topics was conflict. The writing challenge from that week involved conflict. I'd like to take the two entries I received from that challenge and use them to explore the importance of conflict. These stories can be found in the editor's pick section of this newsletter.

As I am sure most of you know there are two types of conflict. Internal conflict deals with emotions and a character's reactions to the events happening to/around them. External conflict pits two characters against each other. Having both types of conflict can take your story from an arousing scene to a story that is worth reading multiple times.

Let's start with balddad's story. His story does contain both elements, though in my opinion he does a better job developing the internal conflict than the external. He actually has two external conflicts in the story - the rape of Molly and the conflict between Todd and Jeremy. The first is the obvious conflict that is built in just by saying "I'm going to write a story with rape in it." The more interesting external conflict is the relationship of Jeremy and his dad. Had balddad simply written the father as saying "Don't be a wuss Jeremy" and left it at that the story would have moved back towards a scene. Instead we get hints that this treatment is nothing new for Jeremy, that he has learned that crossing his dad never works out for him. This power struggle, while simply stated plays an important role in the story, and gives us richer characters.

Immediately before the rape and throughout, the author paints very well the turmoil that Jeremy is having to deal with. This is where I think this story shines. Had he not included this, the story could not have ended as it did (at least not without annoying the readers), and thered be not character growth, thus pushing the story back towards a scene. It is easy for us as writers when we are working under time or word count constraints to forget to include such details. As was pointed out in this weeks UEN issue, it would be better for us to write longer stories and then compress them so we don't lose details like this. I was glad to see Jeremy's internal conflict written well into the story. That being said, I think the girls had an opportunity to develop even more internal conflict, especially with Molly. She accepts her new "role in life" way too easily. It would have been better had there been a series of steps to make her realize that.

Now the other entry in the challenge took a different approach, while still having both internal and external conflicts, the focus here was more on the external. Rockdog had more pairings to deal with, as it was unlikely that the story could be written with all the characters active in the same place (especially since he was given two locations to involve). The main conflict in the story occurs between Frank and his new bride as he manipulates her into a position she can be blackmailed from allowing him to guarantee that he can still sleep around on her. That being said he does manage to weave other conflicts in as well, with the men in the story using their advantages over their victims to manipulate them into doing as the wish.

Frank had always intended to fuck Diane, but as the story progresses we see her complying for different reasons. This was an interesting approach as we now had two motives for the same action, but the two motives were in conflict with each other. Setting it up this way Rockdog ensured that one party had to "lose" in this situation. Since Diane was the one to lose, rather than just having Frank find the tape and her not be able to do anything about it, the author chose to show us Diane's internal conflict with enjoying cheating with her best friend's husband.

The third conflict in this story was with young Sally. What I found most interesting about this story arc was that we started out the story with Sally voicing concerns that she was eventually going to end up being used. While the story has a different man initially get into her panties, we find at the end that those fears weren't unfounded after all. Another interesting point, that I hope the author put in intentionally, was when Diane heard Sally crying. She could have caught the priest in the act, rather than being so focused on her desire to expose Frank's cheating. Had she stopped to investigate she would have exposed a pedophile instead of a cheating husband. (And incidentally she wouldn't have become entangled in Frank's plans). Having decision points like this can set up "what if" points within the conflicts.

Both of these authors did excellent jobs of creating conflicts, given characters and settings that they did not create. Hopefully these stories have served as good examples of how conflicts take a scene and turn it into an actual story.

Writing challenge:
Write a story featuring any taboo element and demonstrate the effects of the act(s) through internal conflict(s).

Best story received by 11:59 PM December 9th will receive 1000 GP

Editor's Picks:

ID: 1620024
Invalid Item
This item number is not valid.
by Not Available.
ID: 1620386
Invalid Item
This item number is not valid.
by Not Available.


Ask and Answer:
This is where questions received from the group regarding the newsletter will be posted, along with any feedback.

If the volume of submissions we receive is very high, please understand that all feedback and submissions may not be responded to or listed in a newsletter. Thank you, in advance, for any questions or feedback.