(88)

What is love, Daddy?

by

~ Sisco ~

A daughter asks her Dad, "What is love?" ~ WINNER The Five Star Poetry Contest Feb 2010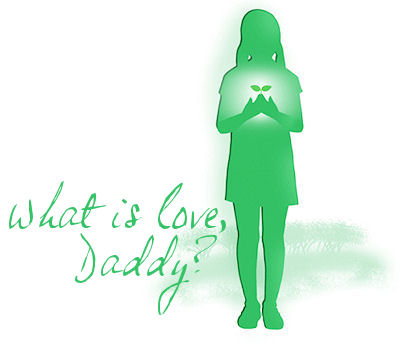 "What is love?" I hear you ask.
"Is it easy? Or is it a task?"
I wonder why Iíve never thought
of how to explain, or how it's taught.

I sit you down, look in your eyes:
"Love is special, like winning first prize.
It's a moment in time that you can not replace;
Or a special person that makes your heart race."

You look confused; I understand.
"You love the beach, playing in the sand.
You love the cat and she loves you
because of all the fun things you do."

You throw your arms around my neck;
You pucker up, give my cheek a peck.
"I think I've got it, Dad. WOW!
Love is something I feel right now."
"What is love, Daddy? is a creative poem that explores the emotion of love. It takes into account the complexity of this emotion brought about by all the different ways one can love. It is this cute poem that relates the love of a child and their father that really speaks volumes to the reader. An entertaining, exploratory verse!"
~ "Critic Quotes Review"
Freestyle poetry. Each stanza is a quatrain and I follow an AABB rhyme scheme.
© Copyright 2010 ~ Sisco ~ (UN: siscok at Writing.Com). All rights reserved.
~ Sisco ~ has granted Writing.Com, its affiliates and syndicates non-exclusive rights to display this work.
Log In To Leave Feedback