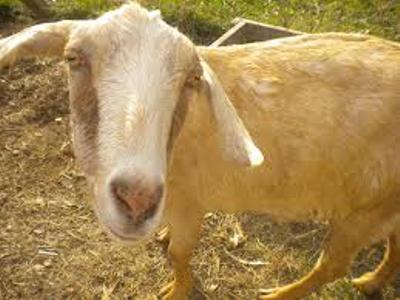 SAVING JASMINE



Lacy smiles as she reveals her idea to Sara Friday after school. "This is what we'll do..."

Where is she? Sara waited patiently for Lacy under the streetlight for thirty minutes or more. Stomping her feet to keep warm, she decided, If Lacy doesn't show up soon, I'm leaving. It's way too cold to stand in one spot! Just as Sara began turning around to head home, Lacy came running up.

"Where have you been? I've been waiting here forever!" Heat rose along Sara's neck and up into her face, jerky movements showed her irritation and her frozen state. Let alone, falling for another one of Lacy's stupid ideas made her grumpy.

"Mom stayed up late," Pacing back and forth, Lacy explained her dilemma. "She caught me a couple of times and all I could come up with was I'm thirsty. After the third time, I think she suspected something was up."

"Okay, Okay, let's go and get this over with," Sara said, wanting to get moving again to keep warm.

They walked down the street until they came to a country road leading out of Rochester.

"How'd you find out that Mr. Wilcox is thinking about doing this anyway?" Temper gone, Sara became curious about this sudden turn of events.

"From Mrs. Sanders," Lacy said. "First I overheard her talking to mom and then I caught her asking Mr. Wilcox about Jasmine when I leaving. I hid behind a hay bale to hear the last end of their conversation. After hearing that awful plan, I ran all the way home and thought up a plan to save her."

They reached Mr. Wilcox's farm and his friendly collie ran up to meet them, his tail wagging, begging for a pet.

"Hi Laddie," Lacy said, getting down on one knee to give him a big hug.

Sara kneeled down to give him a hug too, thinking he was the prettiest dog she ever saw. Putting her face against his soft fur, Laddie just sat there and took in all the attention the girls gave him.

"We better get going and do what we came here for," Sara said reluctantly as she gave Laddie one last pet.

They quietly passed the dark, silent house and came up to the white wooden fence where Jasmine stuck her nose out in greeting. The gate squeaked loudly on its hinges when they opened it and both girls froze. Laddie started barking happily beside them.

"Shush," Sara knelt down beside him, trying to calm him.

Lacy ran quickly to get the leash and hooked it onto Jasmine collar, leading her out of the pen. Both girls hurried back down the driveway leading Jasmine. When they got to the road, Sara hugged Laddie good-bye.

"You can't come," Sara said, telling him to stay.

The dog minded her and stayed sitting where they left him, watching them lead Jasmine away. They looked back at him, breathing a sigh of relief when he didn't bark or follow them.

"We did it, we saved Jasmine," Lacy said, laughing with glee.

"Yes, we did," Sara said, "Now what are we going to do with her?"

"I'm going to keep her in my closet," Lacy said simply.

"What! You can't keep a goat in a closet! What if she, you know… How are you going to clean up after her?" Sara could feel herself hyperventilate, just thinking of the trouble they could get into by taking Jasmine. "I must be out of my mind helping you steal a goat!"

"Everything's going to be fine," Lacy said. "I'll keep her clean and neat, and she'll live the rest of her life with me."

Sara couldn't believe her ears at what she was hearing! "A goat needs sunshine, a pasture to graze in, she'll be unhappy staying in your closet."

Pacing back and forth in front of Lacy and Jasmine, Sara tried talking some sense into Lacy. "We saved her from death, just to be imprisoned in your closet! Why didn't I think of asking you what you're going to do with her? I thought you had a uncle with a farm or something."

"She'll be okay, let's do it my way first. Then if she looks unhappy, I'll take her back to Mr. Wilcox and confess to what I did," Lacy reasoned.

Sara stared at Lacy until finally she gave in and nodded her head in agreement. They continued walking until they reached Sara's street.

"Do you want some help with Jasmine?" Sara asked.

"No, just be at my house tomorrow night. We'll walk her so she gets her exercise," Lacy said.

"Okay, I'll be there," Sara promised and hurried home to her warm bed.

The next night, Sara climbed up the tree into Lacy's room. "How's everything?"

"Jasmine ate some lettuce, carrots, an apple and some oatmeal. I think we're going to be just fine," Lacy said, petting Jasmine.

"Doesn't she make any noise that'll alert your mom to investigate?" Sara couldn't get over seeing a goat in Lacy's room.

"Mom's too busy with her own stuff," Lacy said, pouting. She put the leash back on Jasmine and led her down the stairs.

They walked carefully past the dark living room. Breathing a sigh of relief that her mother was asleep upstairs, Lacy opened the back door and stepped out. Jasmine followed willingly while Sara closed the door carefully behind them.

Walking down the street, they let Jasmine graze where she wanted to. They were so busy watching Jasmine that they didn't notice a cop car driving slowly up the street.

"What are two girls doing out so late at night with a goat?" The officer shone a flashlight on them.

Sara yelped as she jumped back while Lacy gasped. Both girls stared stupidly at the officer, not knowing quite what to say. Jasmine kept on grazing with not a care in the world.

The officer asked again, "Okay, who wants to go first? I want to know now and no stalling."

Lacy decided because it was her idea that she should tell the officer about her plan. As she slowly explained everything to the officer, he listened without interrupting. Afterwards, he began by telling the girls what they will have to do.

"Well, first I think we should tell your parents on what is going on here. Then tomorrow morning we'll go over to Mr. Wilcox's and tell him what's happened to his goat."

Both girls hung their heads, nodding in agreement. They went to Lacy's house first. She went into her mom's bedroom to shake her mother awake. She confessed to everything she did. Her mother listened calmly while Lacy told her about her plan to help Jasmine. When she finished, she looked at her mother and waited for the explosion.

Her mother surprised her by giving her a hug. "You'll be ten years old this Saturday and I love the concern you've shown Jasmine. I find that rather comforting that you've got so much compassion. But, you shouldn't have taken Jasmine from Mr. Wilcox without his knowledge, that is stealing. You know better than that! Whenever you have a problem, come to me with it. Together, we'll work it out. Now, I'll go downstairs and talk with the officer."

Lacy followed her mother down the stairs and walked over to Sara to tell her about her mother's reaction, "I can't believe it! She didn't scold me. I don't think I gave mom a chance."

Sara gave Lacy a hug. "See, what did I tell you!"

The officer walked over to the girls and told Sara. "It's your turn now, my name is Office John. Ready to show me where you live?"

When Sara nodded her head yes, he took Sara by the hand to guide her over to the front seat of his police car. She gave him directions to her house. Officer John waited by the front door as she walked upstairs to wake her parents. She told them what happened. They began scolding her at first, then calmed down and made her promise never to do such a thing again. Of couse she agreed immediately. She stayed with her mother as her father went downstairs to talk to the officer.

The next day, the two families and Officer John went to Mr. Wilcox's farm. He was surprised by what happened and told the girls he had second thoughts about putting Jasmine down after talking with Mrs. Sanders. Hearing that, Lacy gave a whoop of joy.

The girls led Jasmine back through the gate and took off the leash. They both gave her a hug, then went back though the gate, closing it firmly behind them. Jasmine grazed contentedly on the grass as though nothing different had happened to her.. The girls laughed and went over to apologize to Mr. Wilcox.

"Both of you can come and visit Jasmine whenever you want to, you know that." He turned to Lacy, "It's not polite to eavesdrop on other people's conversation. I don't think I could ever harm Jasmine, I'll take her over to a petting zoo first."

"Oh, a petting zoo would be perfect for her! Do that, do that!" Both girls chimmed in at once.

"I'm considering it," Mr. Wilcox smiled. "So, when you overheard me talking to Mrs. Sanders, it was after a bad day and I was just venting. I guess I took it out on poor Jasmine. You see now, this could've been all worked if you came to me about it?

Lacy nodded her head in agreement and once again apologized to Mr. Wilcox. The girls learned their lesson about doing something so foolish without talking with an adult first. They knew now all this could've been avoided if they only talked it over with their parent or Mr. Wilcox.

Both girls said their final good-by to Jasmine and walked over to the car. They both were giggling and counting themselves lucky on how this worked out until they heard their mothers say, "You both are grounded for three weeks and we'll assign three chores each day around the house. So be forewarned, these three weeks will be a learning experience for both of you." Their mothers walked off arm in arm together while Sara's father thanked Mr. Wilcox and the officer for their understanding.

Lacy and Sara sat silently in the back seat thinking over their punishment. Finally, Lacy piped up, "Well, all in all, Jasmine is safe."