(6)

Bountiful Harvest

Being thankful on Thanksgiving Day.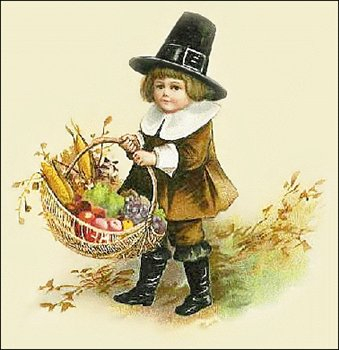 Bountiful Harvest

Upon this crisp, beautiful day,
Corn, peas, greens,
My basket is overflowing,
With such luscious things.

Tom Turkey waiting in his pen
Awaiting his hour of glory,
He will be the main entree~
Indeed the star of the story.

Mama preparing food galore,
The kitchen filled with delicious smells,
Time for the great harvest festival
Brings feasts, celebrating and telling tales.

Thanksgiving Day is set aside,
That we might remember
Native Americans and newcomers,
Sharing a peaceful encounter.

Blessings provided by God,
Harvests, food, Pilgrim son,
Time to be thankful for all things,
From early morn till day is done.





© Copyright 2011 Sandy~HopeWhisperer (UN: sandy1219 at Writing.Com). All rights reserved.
Sandy~HopeWhisperer has granted Writing.Com, its affiliates and syndicates non-exclusive rights to display this work.
Log In To Leave Feedback