(4)

Which Way?

A Poem inspired by the photo Rhonda shared and boom baby! Honorable mention 05-25-2012.
Which Way?
by Steve Cope
04-26-2012
North, East, South or West.
Which way to go is best?
Let the winds have their say,
For today it's time to play.
Sailing on the high seas.
Or just on a lake with ease.
Freedom from the toils of the day.
Just out there, come sail away.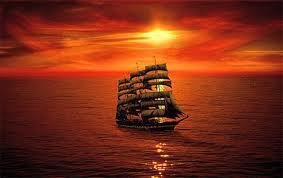 Honorable mention in
ID: 1829483
Invalid Item
This item number is not valid.
by Not Available.
1k gps 05-25-2012
© Copyright 2012 Steve reviewing today! (UN: copenator at Writing.Com). All rights reserved.
Steve reviewing today! has granted Writing.Com, its affiliates and syndicates non-exclusive rights to display this work.
Log In To Leave Feedback