"A Feast of Flowers" Lines: 13

by

casey

Flowers are a gift for the soul.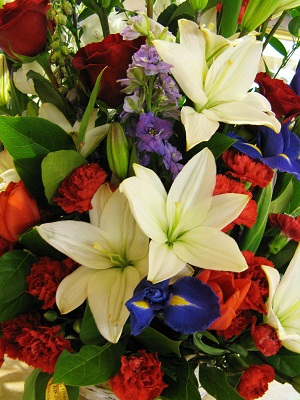 "A Feast of Flowers"

A feast of flowers:
dine upon proof of God's love?
I eat greedily.
My soul inhales each petal's
spontaneous, grace-filled gift.

A panorama.
Does nature know my longings;
my need for beauty?
My eyes are filled with wonder
when I view its miracles.

The banquet is set:
my cup overflows its rim...
satiating me.



Total lines: 13
© Copyright 2012 casey (UN: frabjous at Writing.Com). All rights reserved.
casey has granted Writing.Com, its affiliates and syndicates non-exclusive rights to display this work.
Log In To Leave Feedback