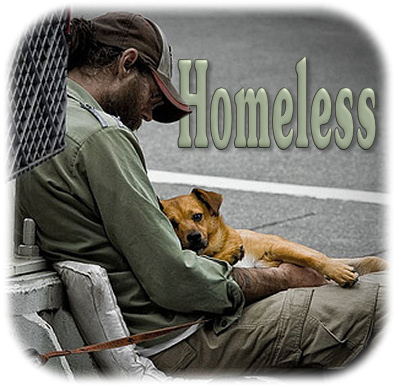 Homeless

Homeless and helpless I roam down the street,
Hoping and praying for a Samaritan to meet.
I want to shout and need to cry,
Am I invisible to those that pass by?

ďHe needs a bath, could do with a shave.Ē
Canít you see these things I crave?
A nice hot meal would fill me up,
Tea or coffee, please buy me a cup.

You look with distaste, this must be his choice.
Yet homelessness would end if you used your voice.
You give money to feed those far away,
Yet you walk past the needy every day.

Now Iíve met people to whom I wouldnít have spoke,
They have no possessions, yet still share a joke.
With nothing to live for, you just want to concede.
Feelings are nothing if thereís no hurt when you bleed.

You feel content, you have it all.
You think youíre safe, you canít fall.
Please think again as Iím living proof,
Itís not that hard to lose your roof!



Freestyle poetry. Each stanza is a quatrain and I follow an AABB rhyme scheme.
© Copyright 2012 ~ Sisco ~ (UN: siscok at Writing.Com). All rights reserved.
~ Sisco ~ has granted Writing.Com, its affiliates and syndicates non-exclusive rights to display this work.
Log In To Leave Feedback