WORD COUNT: 1529
Written for "Power Reviewers Superhero Contest"

Think of this story as a 'comic book'!
...A "WDC Power Reviewers Group"
contest
Thank you to
wakko71
and
Emily ~ Graduation: May 24th

for hosting this fun contest.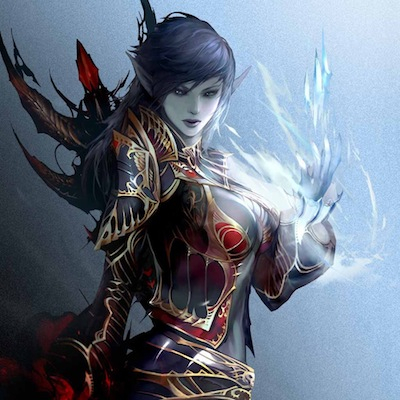 "Quickly, L, this way. Let's take the tunnels."

Captain M darted through the empty rooms of the vast castle with Captain L steady at her side. The Squelchers were already on the inner grounds. The two knew they had merely seconds to make an escape.

When they reached the grand drawing room, Captain M didn't hesitate to release a power gust from the palm of her hand. She directed the rushing stream of blue into a simple golden sconce on the wall. The motion caused a mahogany panel to slide open, and the two captains leaped inside.

"I still think we should have stood our ground. We could have easily stopped them from taking our castle. There couldn't have been more than two dozen of them, and they would have needed way more than that to beat two Power Captains." L affirmed as she swiftly slid the door back into place.

With the door closed tightly shut, the magical pair were suddenly surrounded by quiet and complete blackness. They were in the tunnels. Captain L casually conjured a blast of light with the snap of her fingers. The dim glow only lasted for half of a minute, but it was more than enough time for the swift duo to grab supplies from a nearby shelf.

They each took a shiny, fully equipped carry pack. The ebony black and scarlet red, gold trimmed packs matched their skin-tight uniforms perfectly. Captain M slid hers on her back before grabbing hold of an orb lantern. She immediately ignited it with the wave of her hand.

M took a quick glance down the length of the stone tunnel, then started the trek forward with L keeping pace.

"You might be right." M's voice was calm, though her thick black hair bounced as she ran. "This might have been a bad decision, L, but it's done now. Let's just hurry out of here. This plan will probably buy our fellow captains some time to get the Power Team to safety. The Squelchers can keep themselves busy trying to figure out our technology for awhile. They won't be able to use anything. They don't have our power. By the time they realize that fact, our people will be far, far away. We can easily get our place back after that."



M and L stood in front of a large boulder, which was wedged into the first cave opening. Inside, was the entrance of a subterranean river cave system.

"Give me a hand with this." M pressed on the six foot tall boulder and L followed suit. A blue mist illuminated from the four hands, as the rock was moved aside.

M was closest to the opening, so she had the first glance inside. The chamber was magnificent. Stalactites seemed to twinkle above a small lake, from the tiny glow of her orb lantern. Even more magnificent was the size of the napping snakefish monster, which was now springing up to attack.

Without hesitation, M reached behind her head to pull out a bow and arrow. As the red, tubular tip of the magic arrow pierced through the bronze armored scaling, the monster glowed red, then vaporized into nothingness.

"Slacker, M, that took you an entire second." L teased while holding her own weapon at the ready. Both women reholstered their bows after confirming that any danger was over.

"Yuck!" L continued speaking. "We have to go in there! That water is all green and slimy!"

"What the heck, L! I'm the one who's constantly whining about something!" M began in jest. "Can you just please clean it. I'll check to see what water toys Captain B has laying around."

M retrieved her magic arrow and walked over to a large metal chest. L giggled at M's joke, and stretched out her arms to release a blue glow into the lake. The mist disappeared as it settled into the water.

"Nice. We could probably drink this now." M winked as she approached her friend. "Take this. It's a nifty swimming propeller, and knowing B's water gear, I'd bet it goes really fast."

L took one of the rectangular jets from M. It was a hard plastic casing about eighteen inches wide, housing a small propeller. On each end of the device were strong, rubber grips.

"Neat! Let's go!" L smiled and dove in first.

M followed, and put her turbo into full throttle to take the lead. She knew just which cave to go to next. L kept up speed through several water-filled passageways, and then through a very small opening in an underwater rock wall. Both superheros soon rose up out of the water, into another cave chamber.

"This is where we get out." M noted, sucking in large breaths of air after holding her breath for a full two minutes.

She jumped out of the water and took a glance around. "I don't see any Fishzillas lurking around in here." She chuckled in regard to the giant, predatory snakefish which they had just previously encountered.

L somersaulted out of the water. "Where to now?"

"This way." M said while she dove into a second body of water in the new chamber.

L followed. She cranked up the throttle faster, as she noticed the current becoming more fierce. She once again tailed her comrade through passageways and out to the surface.

This time, M didn't jump out as quickly. She took a good look at their surroundings first. They were now out of the cave system, and at the edge of a river bank. Except for the sound of the river and the nearby songbirds, all was calm.

"Over there." M whispered as she motioned to a discretely hidden, vine-covered tree house.

"Oh, cool!" Is this where Captains' J.N. and E.M. hang out!" L stated rather than questioned.

"Yes, this is one of the places, but I don't think we'll be using their turboboards. Hopefully B has one of his inflatable boats here. Let's climb up and take a look around first."

"A boat? Yay! Maybe this time we'll stay dry." L joked while making a big show of squeezing the water out of her thick, long black hair.

The two were up to the top of the tree house within seconds. M picked up a pair of binoculars.

"It looks good. I don't see any Squelchers around. They must all still be enthused with our castle."

L took hold of a second pair of binoculars to double check. "Looks good. I'll look around for that boat."

"Neat! Here's one!" L noticed as she waved a blue mist over a shaded area under the tree house.

She repeated another power wave over the small, rubber object, and it expanded into a two person boat.

"Great job, L. Oh, and there are spaces for the propellers we were using. Bring yours here and slide it in." M shoved hers into a pouch on the back right of the little boat, and motioned for L to add hers to the left.

"While you're doing that, I'm going to get the small Com radio from the tree house so that we can contact Captain I during our trek down the river."



The trip down the river was calm and uneventful. M turned on the com radio.

"Captain I, can you hear me?"

A moment or two went by, then a voice answered. "M? Are you and L okay? J.Y. and I were concerned. Captain T was carefully watching the monitors here, and she told us that the Squelchers penetrated the castle."

"We're fine, and yes, they have overtaken the castle..."

"What?" Captain I interrupted. "How could that have happened?"

"Calm down, it was part of our plan. We knew that if the other Squelcher officers didn't hear from them, they would send their flustered members to all of our facilities in an all out, brutal attack. We wanted to make sure our whole team was safe before we made any aggressive moves. We initiated this plan when we had everyone evacuate the castle to leave for the facilities in our other sectors. So, did they all arrive safely?"

"Yeah, no worries. Everyone is cool. All of the energy fields are manifested over each of our facilities, so nothing can get through now. Captain C and I have been keeping the younger members entertained with activities, and Captain's J.N. and E.M. have been teaching turboboard lessons to some of the other members. Captain's J.Y. and I.N.K are going over Power operative briefings with a few of the other captains. We're all just waiting for our next steps."

"Excellent. Please ask Captain's J.N. and E.M. to meet L and I at the Power Grotto near the east end of the castle. Thanks, Cap, I'll talk to you in a little while."

M put the radio down and grinned at her friend in the boat. "Ready to pay a few hostiles a visit at our castle?"

"You bet!" L almost screamed out as she turned the boat around. "Let's see how fast this tub will go!"