My user name is: secretvick
My gender is female
My real name is Victoria McCullough
My experience has been for three seasons now. Two Advents and a Lenten experience.


EXPECTATIONS:

You know, I would just like to take this time to pray and adore the Lord. I receive great joy at Christmas time. So this is what I intend to do. The outcome of this Adventure may be a prayerful peace of mind I have been seeking.

Please please let as many Team Members participate do. I love to see lots of participation and then I can get ideas from that and join in with my ideas too.

I think the requirements for being a Team Member is just a simple belief in the Lord. You need to believe in Him. Hopefully, Budroe will make us "think" a bit and be able to come up with a good way of looking at Advent and show us all the Way.


I feel less pressure now that the 12 days of Christmas has arrived. I listened to the Mormontabernacle Choir video on You Tube Budroe listed for us and am really in the spirit.


PREPARATION:

I think my worst moment of 2012 was not a really bad moment. I have had worse years. Years when relatives died or when I was sick and in the hospital. I think I've been having a bit of a crunch with my monetary problems and have little much to give at Christmas. However, I am very forthright and am hoping that I can survive on Social Security without going into a High Rise Apartment. I love the home I am now residing in and would hate to lose it.

I think I will call my difficult moment "disabilities".

My greatest concern this year has been for my boyfriend's health. He has come a long way since he had a triple by-pass operation and this year the doctors put a new difibulator near his heart. He breaths well now. But who can tell? He must always check his blood. He also has diabetes. And must fight that.

We will give these occurrences to him as "difficulties".

I think the most surprising thing to happen to me this year was I have made it to the year 2012. This means I am now sixty-two and have survived alot. As I go about my daily tasks, I am very thankful that I am this age. I have done things like quit smoking seven years ago and tried to believe in the medications given me for heart problems.

I will call this, "goals fullfilled".




Feather Duster
aka vicki
1st day of Adventure






Day 2

EXPECTATIONS: You know, I just loved what Budroe said to us for today about the slow struggle that Mary, Joseph, and the Christ child made to get to Bethlehem. He made quite an impression with the way he himself has struggled with his life along with his family. That hits me in the face. I myself have struggled so long. I recall the fact that at one time I was walking instead of driving and I am still without a car. I don't think people know what it's like not to really drive in society. People are pushing and shoving these days. The shopping season is sky high with money gambles. It's out of this world. So I struggle. I can see where I am going though, somehow. I'm leasing out my life to God. I'm putting my trust in his angels and keeping the road ahead of me a challenge. My challenges are probably simple to many. I want to live a longer life and I want to be able to afford it. But can you imagine how Joseph and Mary felt? Little money. Just faith in God kept them on that road to Bethlehem. I recall how we had concentrated so much on the Bible so much in the past year I was part of an Advent celebration. Each of the characters in the Bible we studied seemed so real to me and their stories were unbelievable to humankind. They struggled. I think their expectation came with time. Same with mine.



I have received my namesake signature and uploaded it.



Day 3

Let us think on the Mary Macdougall Macdonald (1789-1872) hymn written originally in Gaelic, translated into English after her death.


Child in the Manger
infant of Mary,
Outcast and Stranger, Lord of us all,
Child who inherits all our transgressions
All our demerits on Him fall.

Once the most holy child
of salvation,
Gently and lowly lived here below.
Now as our gloriously mighty Redeemer
see Him victorious over each foe.

Prophets foretold him, Infant of wonder:
Angels behold Him on His throne.
Worthy our Saviour of all our praises;
Happy forever are His own.




Isn't it wonderful to have the Lord within you; here at Christmas time. I know in my heart why He is hailed all over the world. It is like a warmth inside me and I know he guides me until the end of the year when I can celebrate His birth. It's a time to encourage believing and give to others, it's a time to honor peace and think on what a peaceful evening it was when the Bethlehem Star came to shine upon the Saviour of our earth, it's a time to give thanks and give gifts, it's a time to look to the Bible as to who exemplifies the Lord, it's a time to ask for hope and use it.

I love to speak on Christ Jesus. And the truth is there is less I know of Him than I can say, but my good wishes for his practices have always been there. When I thought of a passage, I went to Luke 2 and saw Luke 2:8.

And there were shepards living out in the fields nearby keeping watch over their flocks at night. An Angel of the Lord appeared to them, and the glory of the Lord shone around them and they were terrified. But the angel said to them, Do not be afraid. I bring you good news of great joy that will be for all people."



Look out, Jerusalem. They, the peoples, were waiting for Him, the Babe. They were hoping and indeed, needed it as we do now at this very time. I have my hopes and dreams, and yes, they are dear to me. But more so the hopes and dreams of my loved ones seem more important to me. What they hope for, I do. What they hope for suits me. Too, I hope for a change in this country I live. After noting an address by the President of such, and in light of such sad occurences that have happened, I am hopeful that his proposal concerning guns and the N.R.A. and the government will be taken seriously.

Hope is the light of the world. Let me light a candle of it, for Christmas and for all-time-hope in our beliefs at Christmas for a better world.


Day 4

"Difficulties" has been my friendly sharing word only because for us it is my first thought to wit to where I am right now. I thought I might even ask "God" in his infinite knowledge with a humble voice about how often I have had hardships, pitfalls, unheard of or uncanny things that befell me and how much I must ask of those whom I know or who can help to see my "Difficulties" and to follow how to solve such things for myself.

In this way, I can think on then, how to keep "Jesus" in my heart. What I want to bring up is that when Jesus' first disciples were present and John was there with Him, they heard Him say JOHN 1:39, "Come," he replied, "and you will see." So they went and saw where he was staying and finally, finding Philip, He said to him , JOHN 1:44, "Follow me." It's my answer to all my "difficulties". It's how to keep in balance, on keel,
straight ahead,with all courses wheeling through my life. I realize as he spoke to his disciples, he was not with a real home. He traveled his wonderful and sad Adventures healing and keeping with a new "light" to keep our salvation as his Word.

So, as I think on no home, no shelter, no place for myself, I shutter and worry and take care to note that Christ Jesus wondered, I think, where he would have a home, the day after next.

At many times, I mutliply my worries, I suppose. Suppose it could be a "writing" problem? I maybe just don't know how long I can use a gift or talent toward a Saviour's salvation without hiding in the dark, not knowing what to say, having questions he might really really know about and give me the answers because as yet I haven't found them yet. Yes, Jesus you have a wonderful home in the Church. And thank you, Jesus, I have a wonderful home. I hae enough water at the spicet, the bills which are paid are necessary and fullfilling. What can be more disconcerting than not to be sure I have a gift or talent for giving him thanks? I suppose in the way I have described these woes, I might only wait for prayers to come and meet my challenges at an older age fortrightly.



Day 5

I am so moved by Budroe's plight and great devotion to his quest for God's love that it brought me to tears this morning. I said my morning prayers and thought to note my word of hope for myself on my way toward having Him save me and just broke down.
I note the passage: John 5:24 when the bible speaks of Life through his Son it says: "I tell you the truth, whoever hears my word and believes him who sent me has eternal life and will not be condemned; he has crossed over from death to life. I tell you the truth, a time is coming and has now coming when the dead will hear the voice of the Son of God and those who hear will live." I know in my heart that Budroe has taken a grade A++++++ course to get to where he is at now. I commend him.

I will never forget what my boyfriend went through to get out of the hospital in 2001 after a triple-bypass. He is on life-sustaining medicine. He takes it easy and accepts his disabilities. I am so proud of him and I know that Christ Jesus loves him. I recall when he went to see the great Billy Graham in the 90's in Pittsburgh with my brother who has sadly passed on inevitably from his illness as a quadraplegic. They both stood and sat next to each other closely in touch with their prayers and reached out for what I know was Hope when there had been only a small dream of seeing Billy in my brother's mind coming true by my boyfriend wheeling his van into the parking lot of the Arena.


I am still on the road to giving thanks. To each and every doctor that helped him during crisis and his family doctor now who takes his medicines seriously. I think I have a responsbility to keep him happy and going strong each day as he takes his Vitamn c Potassium like that wanted orange juice we always want in the morning amongst others. I won't stop letting God give me powers to create a good environment which is so viteally necessary to have our home stay in tact and my dream of "hopeful resolutions" come up to a summit as I see the scope of my lessons I have learned from those like Budroe.

That's a yes for me. That God can only work miracles if you work at it and in time solve those problems that keep you losing and get into winning. I feel that I haven't let what may have been a depressing situation get me down because I have kept in touch with holding love for our Saviour and then holding love for my closest one in an immediate way, in way that comes directly into contact with prayer for what I can resolve to be good living with tough radical impairments to health.

Please don't yell at me for saying this but I thought I was going to Hell at one time. Jesus Christ assured me I would not. I must believe in this Hope and tell Him each day in my prayers that what happens in my past doesn't matter and what I can do to serve Him and answer the call to saving a life by helping that life on the way to health.


Day 6

I had a lucky year, adventurers. My health stayed fine and I did not have any major break-downs. So then, it has been better for me than ever. My family has keptafar, I have less contact with them as they grow in wonder years that are precious in the sight of God. I would count my blessings if I know whats good for me.

When I get to Day 6 here at Christmas time, and note what Budroe has given so much to us with the road to change and his "CHANGE AGENTS", I think on who changed my life in a major way and I can easily go back to when I was living in the City. The lean years. When I was learning about writing about life on the streets, young in spirit and body, gathering all I could to find a place in poetry that was hard to find. It was like Flannery O'Connor's book "A Good Man Is Hard To Find", changes were happening quickly to me and I knew it was all about meeting those who were deeply into poetry. They had BEEN my heroes, those who had studied hard to find good material and I shutter to think that I might not have acted in the correct way in the company of those who were beating each other out on record writing projects.

Now where is Jesus Christ in all of this? I think I know. The most exciting things you will hear in your life will be the news you hear from Him. He had yet to find me and I was unhappy with my progress during much of this time of "CHANGE AGENTS". I could not be satisfied with my place in life with Him. It wasn't that I didn't keep in mind, I really did. But I did not understand Him yet. All I could do was write and let my ideas fester as I floundered in being UNSAVED.

It had to happen. I had to come back to Him. It was inevitable. I can't desert the group of those I read or be unsatisifed with such quality material as I had to read in those days. I beat the point to the ground and looked like the movie "ANGELS WITH DIRTY FACES", nearly killing myself with the work I had to load at a job and wishing for the uncouth road to what I do not feel is fame. I don't think I was ever looking for it, really. I thinking I was involved with a parade of those who might have wanted it, and maybe even did okay as they settled for where their places put them and gave them strength in their travels. Yet, I feel the changes I needed to take on, had to bring me back to home. And find my family, my closest friends, my best contacts. This was done. I feel better for that. Even though failure is there and I am not yet sure that writing.com members realize that. I have had qualms since Day 1 of writing. I am just a poor lonely soul in the company of those who believe in Jesus Christ as I see traces of those days in myself, being mocked perhaps for not understanding or knowing which way to go and in a sense of ill direction.

The best thing yet is I know I will find Him in the end. That has always come to me. As I celebrate Christmas again, I am awaiting another year of action in the writing business for so many faces. This will happen. The job will get done. What my small part in it must be is determined by how I measure my place in writing and find Him at the top. Just like at the top of the tree trimmed in my house with a brilliant star to let the way shine, I cannot doubt it's place nor findroom in my heart for anything less that constant vigilance in prayer at this time to keep that Church in mind for those to walk in Christmas day and find those marvelous ways of His teachings being celebrated on his birth, that birth of Jesus the Savior.


Day 7

Merry Christmas, everyone. I am pleased to see that I have reached my destination safely with a strong element of relief. It has happened! It is here. The day. The examination of my conscience is over. I took a look at myself, wanted to see how much I believed and knew it had to be. No doubt. Nobody's fool. The Man is just as powerful as ever and lives within as I carry on and childishly ask him to give the gift of material grace when surely I deserve less wealth than others. I have decided this. Powerful wealth will not keep me happy. I put out my hand and splash it on my face, brush my teeth, keep the coffee on, and sit down to view my best wishes for the return of the Eve next year.

There will be a tomorrow. The world will spin in its orbits. The better that I find my place next year as I did this, in the womb of my family, taking care not to
hurt the greatest love of all, out of the goodness of a mother's heart in mind, the precious blood of the Savior in mind always and forever,love of which flows into the heart and heals me.

I am so proud of Budroe. To have given us all such an exciting time with the ease of a master craftsman is no mere task. It deserves great praise as I continue to believe in Him and make the whole speech I had drawn up in my mind shorter on what I want and longer on prayer that I need to keep like valentines. I was reading the Bible this morning in Nehemiah. He was a man of prayer. He was a man of action. He praised God. So, like Nehemiah, I pray and trust that God is bigger than the risks I take when prayer involves risk. (Ne:2:2,4) That I can pray with courage as Nehemiah did might be a wonderful gift. Courage in a time of crisis, involves extreme sacrifices to achieve it. To persevere and give up what you might find a temptation can be impossible. I feel it is encouraging that I have kept this in mind when I was studying in the Church of Christ and learning of Nehemiah's great reign of fifteen good years.

Take the passage from Luke: (2:30-37). It answers my friend Elaine.

"For my eyes have been your salvation, which you have prepared in the sight of all people,, a light for revelation to the Gentiles and for glory to your people Israel."

These questions I had in my mind were all along given to doubt as to where I am in my course of revealing the Bible in words of my own. I am not sure that I have covered enough but surely I have asked and received my gift in such a town as Bethlehem where our Savior was born. It is a secret as to what it is, my friends. I think you have an inkling of what it might be if you have heard me whisper through my prayers.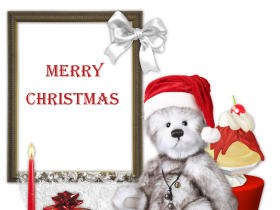 Day 8

I am so glad we are continuing on our Adventure to make it complete, Budroe. I had exciting times at Christmas Eve and it is a thrill I just could not get off my mind that quickly. I had a Sunday feast buffet I had prepared that everyone loved on Sunday before. It came with strawberries, and cheeses, and crackers, and Hawaiiian bread with potato salad in it, cookies and bean salads and a swig of IrishCreamAle and Reuinite wine. I truly thank the Lord for the bounty I was able to receive as these thy gifts I was given. Oh, bless us oh Lord for Eve at Mum's and all the trimmings, The "baby" was there, almost two, and my nieces and nephews, my brother, Mum, and a few distant friends who stopped in. I worried about the snow, but it was just beautiful glisteningly white and gracious at evening time, as if I rightly located a safe haven to go to which just might be at Mum's. Of course, the gifts were for the baby. As he wondered and talked like a chatterbox (which he did not last year!) I, yes, had found time for a loving family that came together through God's love to give gifts too to everyone. How special. How solidly a promise to keep God in mind as they came from Church and all sat there believing His powers near the fireplace. The shelty dog was wagging her tail, Mica by name, meaning "benevolence" from the Bible. The scene was surely a Christmas card I might have wanted to send from a wonderful painter. Lots to tell me, Mum survived her eighty-fourth Christmas, and is still going strong. Her wonderful loving arms outstretched as she sat in a wheelchair giving in abundance. The perfect Christmas that we may never find us with again as we go our ways as Christian soldiers, elements of peace as our shield, the beauty of the Star when Christ was born in mind.

I think I found the "courage" I was asking for as a gift from Christ Jesus that I was talking about in Day 7. I wasn't sure I had the money to celebrate at Christmas with those whom I love so much. But I survived this year. And that is that. I gave generously with savings I had. It felt good this year. I know that we love each other. It is marvelous and miraculous. I ask that my prayers go to these good people that have shared my life and keep me in mind as a friend and loved one. I can save prayers in return and too, have faith in God and Christ Jesus for the rest of my life.

Bill, my truest and best friend in my life, my loved one, the man who satisfies my needs with such affection and fascination, came as Santa Claus. He hurriedly seated himself in a further room than most of the crowd. As he sat there, down the hallway came the baby to ask him, with his red and white hat and bearded face and rotund belly if he was Santa. Are you Santa, he said? Yes, he said in a kind and quiet voice. He had answered him well. The little one received his gifts with true patience. Why it was amazing! He did not spill his glass. And he did not act up with fussiness. A good child as he deserved favor from Santa.

Could this have been because of my Catholic background? Without a doubt. If it hadn't have been for close proximity to a Church that gave me good, strong catechism and the eventual gift of courage, I would not have had such blissful Christmases. Our neighbors were well-placed there. They were good believers as I grew up with the peaceful grounds of the Church. Knowing that the pattern of my life would freely grow in in the spirit of the church-goers I could deal well with my problems if I practiced the faith, as my Christmases were filled with poinsettas and nutrolls, the spices of life, my Dad's roots suddenly in the suburbs where I grew up a kid on the block. With books, and papers, and constant vigilance toward the thought that Jesus might someday visit our church in the form of a great speech, I looked out for good sermons, studied my leather missles, as Mum and my brothers had done. Courage was probably given to me early. I had to withstand the fears of my heritage, and the general worry of not studying well enough. Now that Christmas time is over and New Year's Time is near I ask that I continue to use a good head on my shoulders,in order that I may conquer my fears of lingering over distress too long and going about willy-nilly without being sure I can stay in my home, eventually. It dawns on me that I cannot ask for everything, which I think everyone in that crowded room unselfishly appeared to do with thank yous and aahs and ohs for what they had most bountifully received. As I make my way in the world. I will see what I can do. If I am destined to win favor by my peers, then I will get it. My life goes that way. Winning, losing, winning, losing. But never shy of Jesus' love.

God rest ye merry Gentlemen, let nothing you dismay. Remember God our Savior was born on Christmas day. To save us all from Satan's power when we have gone astray. Oh, oh, tidings of comfort and joy. Comfort and joy. Oh, oh, tidings of comfort and joy."

Yes, it comes true in my very household. Wishing you the best, Budroe, for offering this on a good year, in a joyous winter that I can remember as a white one, deep in the wilderness of Pennsylvania, but close to the lights of the City.


Day 9

I have posted a message for fellow adventures in the Activities Forum for this day. Budroe is dealing with Genesis and Revelation and this "ginormous" boulder he speaks on that must be removed before Bethelem can be fully understood. I read the passages and tried to comment.


Day 10

I am glad we are continuing along here to Day 13 to test our faith with questions and answers, statements of belief and testimony of our faith. I find it hard to speak on Christ Jesus at times. I get tongue-tied and perhaps sound a little aloof and preoccupied with the "otherworldly" when I should be concentrating on earthly grounds and the practices that so often keep us reading the Bible to better our lives and add meaning to our lives.

As I study Budroe's essay I see that perhaps I might be understanding better the boulder he speaks of that is hindering us and our faith. Boulder "of creation"? This must mean that as we are born in the Spirit, we are blind and shy of knowing Christ Jesus fully with a large obstacle in our paths because of sin and its consequences. How can we be lifted up to Heaven even though we suffer the fear of a guilt trip that entails us thinking we are not able to reach our destination properly? The "Bethlehem" that is proclaimed each year in celebration and honor!

You spoke of Mother Teresa this time. I have a quote from her on my Facebook Page. It reads: "I know God will not give me anything I can't handle. I just wish that He didn't trust me so much." I love this because I think I have put my fate in the hands of Christ and know that he will save me. Guidance tells me that I can and will admit my defeats and take the road to recovery with vigor and conviction so that what I want to work out, "will". Does God give you freedoms that are infinite? Perhaps. I am able to do anything I want and it shows in the way my life goes, always receiving an answer as I ask God to keep my prayers in mind, always there when there is no hope, always present in the Church to offer service and take care of emergency needs.

What is "Bethlehem" to me, really? Isn't it the place in time and space that gives Mary and Joseph a Star that is fixed in the heavens, so that I may realize that there is more to the story these days than ever before? What does this country do to so often pray on their knees to find a place for Him in their lives and look further on to demand penance so that a good look at what we do to serve God and country can give us the pursuit of happiness and the final gain of it? Yes, my whole being tells me to accept Him. We have arrived there, this year. Let it be. Next year, the year afterward, forever.

One more thing. If I were to say the Lord gave me the gift of gab to hear about the Child that we gave silver and gold to so long ago, can I honestly be sure that I am traveling the most difficult position in life with a good plan, the position of raising Him up with a mere pen? I have often asked myself what it takes to please Him. Must I take a tough stand on getting "wacked" so to speak if I don't obey the laws of the land in my make-believe scrawlings? Or do I look at the birth of Christ as a loving, tender mother who has given us the Savior of a lifetime and who forgives and enlightens us on all subjects to keep me safe from harm and an opportunity to create a special covenant with God as I find relief from my sufferings when I am in peril.

I am so happy I was able to adore Him this year in this way. Through assignments that give me a real chance to speak in faith, to hope that I did enough this year, to trust in God to find me as many ways as I can to help my loved ones in keeping healthy and happy and find Christ in all of this, like a boulder removed to enjoy life and practice goodwill to men and women.



Day 11

Can I ask myself, again, as I had from the beginning of the Adventure, what gift I brought to Bethlehem? Do I know where Bethlehem is in mind? How many miles did it take to get there? What can I do to reinforce the idea that Christ Jesus was born of the Spirit then, his body made flesh and accept that he is holy in the sight of God? Was that Star above the manager, lighting the way for the Wise Men and others really the brightest since mankind had been born? Where is my faith now as it leads me into a new year, during the aftermath of Christmas when I came to Bethlehem to pray and petition for prayers for my whole family?

My answers lie with a deep yes, I found Bethlehem. I could see it in the eyes of my twenty-six year old niece, her young husband, and her baby boy of oneandahalf. I must tell you that I still think the gifts given were not tokens of "a plastic" world, but more gestures of love for those who do not see each other for a long time. I realized it hadn't been since last Christmas Eve that I saw them. Great joy and tears came to me. They had traveled many miles during the course of a year. Not only that but another of my most precious friends' daughter and husband came to visit my boyfriend and I. She is with child. I know she had complications and was greatly surprised and as shy as she was, she showed great fortitude that her baby would be safe from harm even though she had traveled a good distance from Florida. The snow was coming down and she looked lovely in her deep coat and muff as she handed me a big basket of food. I cherish her friendship, I had gone to see her and her mother each year for many years as she grew up from a little doll to a grown woman in southern Florida on the West Coast at the Gulf. I felt those days were miracles that raced by. It was then that Bill and I rode our bicycles everywhere and even to the sea and by lakes around that area. We were younger and I felt that God was always ever-present as our good health was giving us the opportunity to see our lives through with great fun and adventures. What I can do to admit the life of Jesus was real and that he lived and died for us on earth as he made his way through traveling amongst miracles until his death on the cross, is realize without a doubt that He was supposed to come into this world of ours from the beginning. My cue here is to read Genesis and think on this particular appropriateness. For him to be born with the holy family in a place that holds a boulder of creation for us to break down into pebbles and for us to see our way in the Light of the words of the Bible starting with Mary's Visitation is sound thinking. Surely I was blind, now I see.Part of the boulder, you see. Creation has it such that Mary's birth of a son was Immaculate. She was a Holy Virgin. This to me is like a boulder. Just like, as in the opposite way, the pebbles of which I must deal with, so to speak, let's me, a Christian hoping to be a good one, worship Christ Jesus and understand how to remove the obstacle that comes with non-faith and begin to read more of what might change my life if I act upon that.

I have always pictured the Star of Bethlehem so very far up in the sky, shining down for the Wise Men to make their way to Bethlehem and the Inn. No brighter star shines so brilliantly than that one at the end of the year, in its figurative manner. Now in 2013, I will make a new year's resolution to keep my prayers for loved ones in mind hoping to send for a novena at Our Lady Of Snows church, where my mother has sent for thousands of them in the course of her life.



Day 12

My, oh my. When Budroe says we have reached our destination, he means it! There is a choir singing beautiful carols and the atmosphere is one that makes me faint of heart since the parade has passed by and I have witnessed it all. Oh! He is in my heart this very moment! I can picture His wonderful eyes, his holiness wrapped with a halo around His head, his presence made awesome with Wise Men about. I need only look up to see heaven when I give thanks to know the whole universe witnessed His birth and celebrated and gave thanks.

What about those who doubt His friendship and His existence? I went through a period of time when I had lost my way. I remember it well. I doubt that it came to me to be happy about Christmas. I was down and out. Not at home. No place for me. It was if I was in another world than what I am today. I think I discovered Him left at home like discarded toys in a playbox feeling that I had outgrown my faith. What a thing to say. You know? One never outgrows one's faith, one leaves it to decay and crumble and then the benefits of one's faith end in dust. It is so sad. But yes,it had been a reality for me.

I am pleased to admit that this year, I saw the baby Jesus in the very eyes of the Wise Men as they echoed their message of importance for me to believe in Him. What a year for snow and photos of Christmas cards come true. Everyone at my mother's doorstep. Feasts at the touch of my hand. I cannot ask for more than what I received from Him in this very year. With an Adventure that was not only challenging but fun and one that opened my eyes to see more of my faith working for me, I will remember WDC's members that participated all the days of my life. Yes, my Adventures have been unforgettable and have left a mark for the positive on me. This year, as we follow Him into 2013, it is no different.

You know though. This Adventure might be said to do something else for me. That is: weather-proof me so to speak. It is like I have a warm, heavy coat, a long immaculate scarf, a thick colorful hat, and matching mittens on. He will not let me go out to get a cold and lose my faith if I stick fast to His rules and know that he rules forever and forever and the power and the glory is His. Just how mightly a man did He grow up to be? More awesome than any other. It is very soothing to know that I can witness his Birth amongst those who believe. I think I am in the midst of such good people. May they all have luck and good cheer to which God has seen to it that they be blessed and able to be who they are and do what they do with vigor and vigilance.

I decorated my modest home in which my boyfriend and I live in, presently with lots of Christmas cheer. The one thing I cherish is a large replica of Mary on a donkey sittting like the holy woman she was, and then a separate piece of large white ceramics of Joseph standing with a walking cane, his clothing open and wrapped about him to the bottoms of his feet as he outstretches his hands toward Mary. I bring these pieces out every year. They were given to me by woman in an apartment building we once lived in just before she died in a nursing home. Beautiful and meaningful, I cannot but feel His presence close to me when I think on this gift. Something that I know is hidden in the church ten times over and much more laden with wonder and beauty in design. When I take down my cards and mistletoe and the decorated tree goes back in its box, I will most certainly feel the impressions of Christmas at the end of the year, me now in my young sixties, ready to adore Him, ready to resolve to find "hopeful resolutons", ready to trust myself that I know how to worship, ready to find faith in Him all year long.