Art Not By Author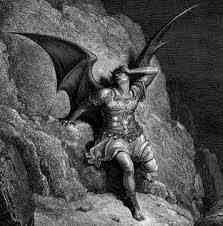 Meanwhile, in the kitchen Agnes was sorely taken up by the tardiness of Mr. Charlie, the grounds keeper. Agnes hurried and unlatch the back door, then turned on her heels to make good on the duties, her master had given.


"Ya' know the master had just made mention bout that-there wood!" cried Agnes, down on bent knees with her head deep inside the pantry cabinet. She had rested on her assumption, Mr. Charlie was already in the room.

"Clang! Ping! Clang!" Came the noise of pans and pans, tins and cans being tossed about. "Slam! Slam! Slam!" One cabinet door after the other, Agnes opened then closed in searched for the Kerosene can.


"Ya' took ya' sweet time fetchin' wood from the barn." With his arms full, Mr. Charlie kicked open the door and was preceded by a gust of biting wind and freezing rain. "Ugh!" he winced through the fluff over his top lip. In the cramped vestibule he stomped the floor in his galoshes, and shook off the rain from his black slicker and hat. Agnes came back in the room. She took notice of the puddle he'd made on her freshly waxed floor. Before he could take another step from the vestibule, Agnes cried.

"Be mindin' my clean floor with ya' wet Toppin's. Here. There now. Let's be takin' off ya' wet slicker, hat and galoshes."

"Easy there," exclaimed Mr. Charlie when Agnes tugged on his coat sleeve. "My arms are full!" With much effort, and a few fallen logs, Mr. Charlie, were out of his weather gear.

"I'll hang these near the stove on the same hook, I hangs me apron. Ya' galoshes, bein' rubber, the heat from the stove might melt them, so leave them at the door. Help ya'-self to a spot of tea. Milks in the frig. Barrin' any news from town?"



"Aye. I have news, but none of it good. A hot cup of tea and a spot of milk, does sound good. Chilled to the bone, I am. Just let me put these logs down over there by the stove." Mr. Charlie grunted. Then with a few chosen words of distaste for his aches, and ailments; which he blamed on his growing years.


By the stove, Mr Charlie allowed the heavy logs to roll freely from his cupped arms, and onto the floor they fell with a loud, thug. He stood there for a moment blowing into his hands, and rubbing them together. From the turned down brim of his hat, he'd felt water drip upon his shoulders. "It's as if I'd never left the outdoors." he said to himself. Agnes joined him with a thick cloth for him to dry his face and hands. He nodded and accepted the towel in silence.

Agnes looked on with her hands balled in fist on both her hips. Mr. Charlie's thick gray hair escaped below his hat like spikes and tails. This mangled and mopped head was so unlike what Agnes had expected, for a moment she hid her smile behind her hand, and her shoulders jolted with laughter.

"Oh go on with yourself," he sneered, then removed his soaked hat and hung it up on a hook next to his slicker.

She turned and removed the whistling kettle from the stove and settled it on the small of the sink, which she'd used for a cutting board; and went about preparing Mr. Charlie's tea. Comfortably warmed through, Mr. Charlie headed over to the table.

"That's right sit ya'-self down. I've already mixed ya' milk with the tea. Just like ya' like it... A drizzle and two splashes. Now tell me what's so bad." she said putting down the cup and saucer.

"They found another body." he said, when he brought the cup to his lips. The steam from the tea had risen up to his nose.

"Sweet Jesus, Mary and Joseph! Another one. Ya' don't say." Agnes asked rather than said. Then gripped her crucifix, which hung around her neck.

"Aye." replied Mr. Charlie, then lowered the cup from his lips, having not the pleasure of its taste. "Over there in the thick of Bassenthaite Lake, was where they found her body; or, what was left of it." Again he raised the cup, but then puckered his lips to blow at the white smoke. His eyes roamed the kitchen for Martha. With a cheery smirk behind the cup, he asked.

"How's Martha doing? Now there's a lively sort." He raised a brow, then took a small cautious sip. "Shared a print with her down at the Pub. Thought, I'd see if she'd accompany me, to Shaymus Tavern?

Agnes, slammed both hands down on the table then jumped up from the bench.
"Charles McLeary! I don't know how things are done where ya' came from, but I'm sure the Lord takes a dim view of fornication and adultery. And how in God's name can ya' be so indifferent? Ya' tells me, some poor woman's been killed. Then without battin' an eye, ya' want to take up with Martha!? You bein' a church goin' man and a married one to boot! Well, I'll hear no more of it from ya', in this house." Agnes folded arms rested on her belly. "Now, I'm glad she ain't about!" she said then sniffed. "I ain't seen the likes of that one in two days. Off doing God-knows-what, I reckon."

Mr. Charlie, sat undisturbed. He'd made no reply in defense of himself. He sipped from his cup, then turned his head towards the stairs. From where he sat, he viewed the outer foyer with hopes he'd see, Martha pass by.

Agnes, stood sideways with both hands on her hips, gawking down at Mr. Charlie. Suddenly, it dawned on her, Mr. Charlie was hard of hearing. Agnes, softly called his name. He didn't respond. "Charlie!" she shouted.

Given Agnes a crooked brow, he said. "What's got your goat? Your face is as red as a beet. Well, maybe, Martha's too busy right now to visit with me and I don't want to get her in any trouble. Best be bringin' in the rest of the timber before it gets soaked." Mr. Charlie rose then pushed his cup in Agnes, direction.

Agnes whisper, "Ya' think ya' know somebody." Still, something else had pressed on Agnes mind. There was something about the location of this latest murder. Although, Agnes hadn't known much about Martha, no more than what little the agency told her over the telephone. This much she was certain of. In passing, Martha had shown Agnes a photograph of the house in which she was born. The house was on Bassenthaite Lake.

"Mr. Charlie, before ya' go about ya' business." said Agnes. Her eyes lowered along with her voice. "Do you know exactly when they discovered the body?"

Mr. Charlie's eyes followed Agnes lips. "Bout two days back. Why?"

"Never mind it's probably nuthin'." Agnes held tight to her crucifix. "One last thing. Was it also two days back when ya' was with Martha?" Agnes hoped.

"No. Can't say it was. More like three or four, I reckon." Distant thunder rumbled. "Now, I've really got to be getting to my chores. I've got two more loads to bring in from the barn. Good thing I'd seen fit to chop all that wood the other morning. I heard from the man that lives just above the kitchen, the Crimson Creek Road was washed out," added Mr. Charlie, then walked over next to the stove, to put on his slicker and hat. He shook the hat, and little speckles of water sprinkled about the room, and sizzled on the hot stove.

"Mr. Charlie, ain't ya' forgettin' somethin?" asked Agnes. Then while holding his glance, she tilted the left side of her head at the foyer to make reference to the dinning hall where their master had been waiting for his fire logs.

Mr. Charlie cried, "The fireplace! I forgot to stoke the master's fire!" Wasting no time he tossed off his coat and for a man his age, Mr. Charlie had piled three good sized logs in his arms without breaking a sweat. In a flash, he was down the hall ready to enter the dining room.

Agnes stood shaking her head when it had suddenly occurred to her, she'd still to locate the Kerosine can. "Sweet Jesus, Mary and Joseph!" She hurried to make good on the duties her master had given. She also had to prepare meals for the other six tenants; especially, for Mr. Haggerty, who suffered with a delicate stomach. His special diet would take a lot of prep time... Fresh goats milk, steel oatmeal, and oxtail soup. With all the unfinished chores at hand, Martha came to her mind.

Not long after, Mr. Charlie returned. "I see ya' still in one piece."

"Aye. But, not without the pleasure of the master's firm glares, and grunts. I tell you that!"

Overwhelmed with work, Agnes had asked Mr. Charlie, who was famished; to keep a watchful eye on the steaming pot of boiling yams, and not remove the lid of the pressure cooker. He huffed, but agreed for he saw Agnes was in a bind. When she'd return from milking the goat, and having had braved the biting winds, and stinging rain. She'd found the walls of her kitchen painted with splatters of orange yams, and Mr. Charlie seated at the table picking what remained from the explosion out of his hair. Agnes was at a loss for words.

****

Agnes, pushed through the curtain with Herschel's food on a platinum gold tray. Then with her densely chosen expressions of contempt for the bad weather. Having known the rules, she made no mention about the length of time Mr. Charlie spent in the kitchen. Nor, of the things she had learned from Mr. Charlie. Agnes had figured her accusations of foul play were sketchy, at best. Agnes kept her ideas to herself. Still, since leaving the kitchen, Martha's whereabouts had been eating at her insides.

On the table in front of Herschel, Agnes slammed down his plate of boiled potatoes, roast lamb and in place of sweet yams, she served bitter herbs. She had seen fit to use his ear as a sounding bell without his invitation. She'd proceeded to take liberties and released her rage upon him; while she held his knife and fork captive.

"Never seen nuthin' like this here weather we're havin'!" protested Agnes, wielding his utensils like swords. "Didn't make it two feet from my cottage front door to the carriage, before I felt the wrath of the All-Mighty, drench every inch of me!" The reflection of the fire lent a kind of red animation to her large bifocal glasses. "Stinging anything I'd left uncovered like a thousand grains of sand. Blind me, it did. Winds pert-near carried me off with the rest of the flyin' debris, had it not been for the coachmen Pete, grand show of mercy." smiled Agnes, with a girliest gleam. "When he scooped me round my tiny little waist with those manly hands of his, and then gently place me down on the buggy seat."

Herschel rolled his eyes. "Tiny waist indeed," he whispered.

"I don't figure, I stood a ghostly chance if it hadn't been for Pete Tolley. This weather is a sign. It's the end of the world is what it is!" she replied quite abruptly.

Snatching at an opening. "Agnes, be that as it may." exclaimed Herschel, while unfolding his napkin onto his lap. "Until such a time comes when the world stops spinning on its axes, life goes on. And in that same fashion Agnes," he stated with emphasis, "so should this meal. My utensils if you will?"

She was suddenly taken up by his rudeness.

"Clap, Clap, Clap!" was the sound the outer door knocker. "Well, Jesus, Mary and Joseph! But Sir-- I could have easily been killed!"

"But you weren't." he said dryly, glancing from his fork and knife to the pass-through curtains, and then at his utensils again.

"Rap, rap, rap!" the sound at the door intensified. Outwardly, Herschel extended an open hand to Agnes.

"But sir," she began, "I--" and she stopped solemnly. Not long after, her nerves begun to recover from the shock they had received. In her Master's hand she handed over his knife and fork.

"Bam, Bam, Bam!" In the noise, Agnes gasped and shivered. Her shoulders hunched a little when she went gently out of the room to answer the unforgiving oak door. She was too preoccupied in thought to ask the night caller, to state their business before she had eased open the creaking door.

Herschel, sat and listened to Agnes walk away. Sawing into the over cooked lamb's meat, he took a mouthful, glanced curiously at the thruway, salted the potato; then rose with his napkin in hand. He strolled across the room and stood in the entryway; where he spat the rancid tasting meat from his mouth into his napkin. Herschel, then listened to what was at first indistinct voices. But their voices were drowned in the sudden clatter of lightning, and muffled by monstrous roars of rolling thunder. There, in the low of it all, he was able to catch bits and pieces of the their conversation. Having had missed their salutations, Herschel surmised that he had entered the conversation in midstream.

"My master's in such an awful state tonight, he is! Best mind ya' tongue if he starts in on ya'. Pete, I won't soon be forgettin' what ya' done. If he weren't here, I'd offer the warmth of the fire, and perhaps a little somethin' to take off the chill. That's if he weren't about."

Pete laughed abruptly, then choked on his next word. "Sir!?"

Herschel, footsteps weren't audible when he'd walked up behind, Agnes. Seeing a certain hesitation in Pete's manner, Agnes turned a shoulder to Pete, with her lips ajar in silence. There, crumbling a napkin in his hand stood, Herschel. Over her shoulder, Pete quickly began to state the reason for his business. Agnes, in a personal contest to over talk Pete, shouted.

"I trust ya' meal was to ya' satisfaction?" she groveled glaring up at Herschel. "As I was just mentionin' to Pete. This taint no kinda' weather for travel but, he does bring ya' urgent news. Well, I'd best be seein' to the tenants, and to them dishes. Them dirty pots and pans, ain't goin' to wash themselves. Earlier, I'd sent Mr. Charlie to the barn to fetch the kindling'. He should be back, so he can tend to them-there other fires. I spect they ain't goin' to stoke themselves either." Smiles. "That'll be the day ain't that right, Mr. Moon?"

Without a glimpse for his nervous cook, Herschel shoved his dirty napkin in her hands. "You will find my answer about your cooking in there. I'll have words for you later." Agnes reserved her questions and apologies for their later conversation. As she eased the soiled napkin in her apron pocket, he then turned his shoulder from her and stared down at Pete. Sheepishly, Agnes walked away.

"Agnes?"

"Sir?"

"I don't recall dismissing you."

"Sorry Sir. I must not have my wits about me." She swallowed hard, and tried to scary-up the courage to face him again.

"Never mind. That will be all for now."

Behind his back, Agnes raised a crook brow. His smug way had irritated her. "Thank ya' Mr. Moon."

Pete looked on with disgust. Eager to be rid of this situation. Pete led the conversation, speaking only what needed to be said, and no more.

*****

"Mr. Moon, sir. Beggin' ya' pardon, but I've been charged with the safekeeping of an important post. I received strict instructions to deliver this letter, into ya' hands and none other."

The messenger dwarfs in height under Herschel's intimidating glares. Pete, was wrapped up from head to foot. A red hooded rain poncho hid his face. Herschel, made no comment in regards to the bad weather. Nor, did he- unlike Agnes, have the Christian decency to offer the poor man, refuge from the storm.

An oversight on Herschel's part...perhaps, but Pete found Herschel smug and rude. Herschel's apprehension was not without sound reason. There'd been a recent rash of brutal, unsolved murders throughout Greater Manchester. Especially, in the Wigon Metropolitan district, and mostly where the population is quite high. According to the 'Daily' more factual the 'Manchester Evening News'. The last unfortunate soul, was done in over on Bassenthaite Lake, just ten miles from Herschel's front door.

Herschel... "Think ill-mannered of me, if he must. That is his prerogative."

Heschel scoffed at the sight of the rain that pound on the slick of the message carrier's poncho. He scoffs at how the rain, peddled down upon his stocking feet. Pete made no apologies. When Pete had raised an arm to hand over the letter, Herschel caught a glimpse of Petes pistol. The pistol was in a covered holster carried high on the coachmen's right side. Herschel, accepted the soggy envelope from Pete's gloved hand.

"Expecting trouble of some sort?"

"I don't know." he replied. He'd kept his response quick and short.

"What do you mean, you don't know!?" For a moment each man held a fiery glare.

Herschel, broke his stare when he held the mysterious letter against his right nostril, closed his eyes and inhaled. Once again, as his eyes did before, when Herschel raised his lids, they flashed. But this time, like caution lights on a busy street, a bright yellowish hue rolled across his corneas, then disappeared.

"I asked you a question, man. Don't just stand there gawking at me." Hershel, echoed his question. "Are you expecting trouble?"

Stuttering, stunned and tongue tied, Pete took a cautious step back with his right hand over his holster.

"Stay away from me!" he shouted, then raised his free hand for Heschel to hold his place. Mindlessly, Pete took backward steps into the anger storm. Wind gust whipped at his coat and snatched off his hood. With his heels dug in deep, Pete fought hard to steady his ground; as his body leaned against the hellish gales. In an act of futility, he tried desperately to shake the rain off which glisten the smooth of his head and out of his eyes.

"Have you loss complete control of your faculties?" hissed Herschel. With his eyes fixed on Pete's right hand, Herschel stepped out from the entryway. His feet sunk in puddles of murky rain water. A crooked blue streak, exploded through a nearby tree, and had split the bark down to a stump. It smoldered. The four beastly black horses harnessed to the carriage with skin gleaming wet, had lowered their head and raises his hindquarters into the air to buck and neigh!

"Pete, you're upsetting me! Tell me? Did you bring that pistol to kill me!?"

"Yes...! I mean, no. For the love of God, I'm just following orders." sobbed Pete. "A man...?"

"Splat, squish!" Herschel's stocking feet, waded through mud and jagged gravel, which tore at his socks. Still, with relentless determination, Herschel pushed through to go after, Pete.

"A man!? What man - what orders Pete? And don't try lying for you reek of fear and the stench sickens me!"

Herschel halted in his tracks with both arms flanked by his sides and fingers wide. His chest slowly heaved, in then out. He rounded his shoulders forward and they rose and fell with each heated breath he snorted through his flared nostrils; like a sweaty stallion after a race. With his mouth gaped open, he then lowered his chin, and with a hellish glare his eye feasted on Pete. Like sounds of a barreling train, the winds ravaged through trees, and over roofs and all about Herschel's clothing. Yet, such as a mighty oak, rooted deep within the earth, there he stood firm, steadfast and immovable.

"I don't know his name. He never told his name and I didn't think to ask." Stuttering. "I never saw his face. I was taken by surprise to find a strange man, seated in the back of my carriage, when I drove it out from my barn. He kept his face hidden under a hooded cloak. He paid me three shillings, and told me to deliver that letter to you." Sobbing! "And that's the, God awful truth!"

"Then why keep your hand over your gun at the ready?"

"Ya' eyes!" he pointed and gasped.

"What!?"

"Mr. Moon, what's wrong with ya'?"

"With me!? You're mad! You don't know what you're talking about? The gun Pete. What about the gun? Tell me about the gun!" screamed Herschel.

"I'm not blind! What manner of witch craft did ya' cast upon me? What kind of monstrous demon are ya'? I saw." Pete's lips quivered. "I saw what ya' did with ya' eyes. What next, ya' goin' to fly off like a bat or somethin'? Drink my blood?"

Pete had back up in front of the team of horses. "Dear God, may the Saints, keep me!" In the mud, the horses rolled the carriage forward close to Pete, then backwards snorting and trotting in place.

"I'm just following orders, Mr. Moon, please believe me!"

*****

Agnes, had just finished serving the last tenant. Old Mr. Haggerty. He was her favorite. He sat alone at a table next to the fireplace. The other tenants had long since finished their food, and were back in their rooms.

"Sorry, that ya' had to wait so long for ya' dinner, Sir. A little mishap in the kitchen, is what it was. But that's done. Here's ya' goats milk and a nice hot bowl of oatmeal. This should be good for what ails, ya'." The man never spoke more than six words at a time. And when he did, it was never above a whisper.

"Thanks," he said concisely, when she put the bowl down, and turned his head upon her and stared at the closed curtains. "I like the rain, you know," he asked rather than said.

Having noticed the drawn drapes. "Oh, let me be gettin' that for ya'. This here's my master's doing, not mind." Agnes explained as she'd begun to press past the man's chair.

"Don't tax yourself. I'll do it."

"Well, I'll be leavin' yah' to it then," replied Agnes. Then turned around and out of habit, she wiped her hands down the front of her apron.

"How Christian of ya', Mr. Haggerty. I got plenty enough chores to do before, restin' these achin' bones of mind" She smiled. "Mr. Moon, runs this place like a tight ship, he does."

"Christian, was not what I was being." Mr. Haggerty, lowered his eyes at Agnes silver crucifix.

"Nevertheless, I thank ya'."

"Might, I ask you a question?"

"For you Mr. Haggerty, anything." Agnes said in a voice that raised no doubts.

"Do you enjoy, Him hanging there?" Mr. Haggerty, pointed a boney finger at the figure skillfully carved into the silver crucifix.

"Why, I've never been asked that before, but yes. He is me, Lord and Savior. He protects me."

"Your Lord is being crucified repeatedly."

"Oh no, Mr. Haggerty. He was only crucified once."

"But, you constantly watch him die." he asked, rather than said.

"Oh, go on with ya'-self." her words smiled.

Agnes did not put much thought in Mr. Haggerty's reply. She then waved him off and went about her duties.

On her master's cluttered table, she had already placed an empty dish basket, use to gather the dirty dishes. After bidding, Mr. Haggerty a pleasant evening, she picked up the basket, turned on her heels and headed towards the open curtains. Along the way, Agnes had filled the wash basket with dirty dish. With this done, and the basket carried on her left hip. With her free hand, she closed the curtains and was in the well lit hallway. Suddenly, she heard distinct voices, angry voices coming from the direction of the front door.

"For land's sake what is it now!? Pete?" called Agnes. "Pete!" she repeated with vigor.

*****

"I want to believe you, but I can't." Herschel was getting soaked from head to foot. "I'm sorry, but you brought this on yourself." Herschel, eyes squinted into slits. He stood there, his body tall and rigid.

"This is your last chance to come clean. I'm begging you. Please don't do this to yourself! You won't like where this leads."

The nameless man, had warned Pete, not to give the letter to Herschel. Rather, to deliver it into Agnes's hands only! Pete, being sweet on Agnes, and when he had cast his eyes on her, at the door; Pete immediately had forgotten in which order he was to deliver the post. The nameless man, had made reference to Herschel being different. But he never explained how different; or, in what manner he was different. Only that, Herschel, possessed rare gifts, from God. That he wasn't a holy man, but a driven man, and in certain situation- Herschel could be a very dangerous man! Now, it had been Pete's idea to bring that gun from home. He'd not known what to expect. He had never seen nor met, Herschel before.

"I'll tell ya' everything," confessed Pete. "First let me settle the horses in ya' barn this storm is spooking them. Once, I've tended to them with fresh water and oats. I'll come in and set down with ya' so we can talk." he added stalling for time.

All Pete really wanted was for Herschel, to focus his attentions elsewhere, so he could have time to pull out his gun and shoot. Then over Herschel's shoulder, Agnes appeared at the door. Her raven hair and scullery maid's dress, fluttered in the gusty wind.

"Pete Tolley," she scolded. "What on earth are ya' still doing here? And sir- my word! What business do ya' have out in this weather with no coat, no shoes nothing keepin' ya' from being swept away by these strong winds!"

Herschel, turned his head to Agnes, and at the same time a dangling limb from the damaged tree broke loose. "Crack!" Down it fell and struck the lead horse nearest to Pete, across its back.

"Neigh!" it yelled.

Instinctively, the horse immediately jerked its head high, ears pulled forward, mouth gaped open and up on its hindquarters it rose; kicking violently into the air and the other horses followed suit.

"Sweet Jesus, Pete look out!" screamed Agnes.

"No!" cried Pete, then grabbed for the harness to control the spooked beasts.

"For the love of God, Mr. Moon help me!" he shouted in horror when the harness was jolted from his grip. Suddenly he threw up both arms to cover his face. "Screams! Screams! Screams!" Then under the hooves like sledgehammers he was silenced.

Crash, Cling, Cling!" Agnes dropped her basket. Shattered, and broken pieces of glass, dishes and silverware, lay in the doorway, and littered the top step. Agnes covered her face then screamed into her hands.

"Oh my God- Pete, Pete!"

"Neigh! Neigh! Neigh!" cried the horses with each deadly blows they struck about his head and body; until Pete laid coiled upon the ground.

As if driven by and whipped by Satan himself, under the frighten horses thunderous hooves, over his body they ran; pulling his coach as well.

Herschel, jerked back round and yelled to Agnes. "Go back inside... Now!"

Shaken and not far from fainting, she sobbed breathlessly. "Pete."

"Agnes get inside!"

Agnes turned and then staggered down the hall and through the curtains to the dinning hall. There, blinded by her tears, Agnes collapsed with a heavy thrug on the floor; where her limp body laid sprawled in front of the fireplace.

Lights from the tenants top floor windows shown bright. Stunned faces were pressed against the window pane. Herschel, had gone over to Pete's remains. His body had been trampled beneath the horses hooves, and by the weight of the large carriage. In the near distance, Herschel heard the team of runaway horses and carriage. Herschel was assured the horses would return to Pete's barn.

Herschel knelt down in the mud. "I tried to warn you. I tried to tell you, that you would bring death upon yourself. I will pray for your soul." Then he lowered his hand over Pete's face and closed, his eyelids.

"Until such time, may you find peace in God's light. Abbadon!" he screamed to the winds. "You most foul demon of HELL! I know this is all your demonic doings. Since it is my attention you seek and war you crave, now you shell have it!"

Without warning beneath Hearchel's skin, his wings of gold had begun to quiver. His hands and feet, ached to be free from this mortal host. A throaty groan had risen to his lips, which he had to bite and kill in his mouth. His nostrils widen when he sniffed the air.

"Father! Help me contain my rage," he prayed in silence.

Lifting a window a curious tenant asked. "What has happen, Mr. Moon?"

A growl spilled from Herschel's lips, when he tried to speak. Suddenly, a calm flooded his body and soul; his wings did settle. Then with one final clap of thunder the dark storm clouds rolled and a full moon broke through, which illuminated a starry sky. Then while on bended knees with his head bowed, Herschel humbled himself before God, and whispered. "Father thank You."

Now restored. "Throw down a blanket so I may cover his body." demanded Herschel. One after the other, from their windows, people had begun to inquire about the accident. Some screamed in horror at the sight of Pete's, mangled body.

A few folks had gathered around the open front door. One person yelled out.
''I saw it with my own eyes. Crazy! The horses just went stark raving mad, I tell ya'!"

A second person disagreed. "No! It was this storm that spooked them... The thunder and lightning!"

"Please for God sake, don't come out here. Stay inside because this is a very bad thing.. Very bad!" warned Herschel.

Everyone, had believed Pete's death to be an accident. Well, all but one.

With fresh logs on the fire, the amber-red roaring flames had engulfed the dining room with the illusion of it being set ablaze. There, with her silhouette elongated into a cartoonist like figure, Agnes shadow shimmered against the ceiling. When at the window undisturbed by it all and smoking from his corncob pipe watched, old Mr. Haggerty. He hadn't so much as batted an eye. He'd uttered only one single name. Beelzebub!



"GROWL!"

MORE CHAPTERS AWAIT.