(8)

My Favorite Jeans

by

T.L.Finch

"Through The Windowpane"

My Favorite Jeans

My mother washed my favorite old pair of jeans,
the ones with a hole in the knee.
There's nothing like a mother's true love,
as it flows from her heart so free.

She'd scrimp and save for something I'd need,
and stop me for a hug at the door.
Home from work and dead on her feet,
she'd cry when I'd confide in her no more.

She was there when heartache was tough to bear,
and I took this for granted you see.
Comfort always given for she truly did care,
as she washed my jeans with a hole in the knee.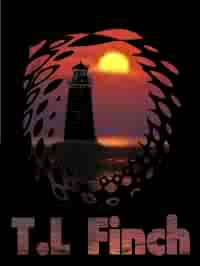 © Copyright 2005 T.L.Finch (UN: t.l.finch at Writing.Com). All rights reserved.
T.L.Finch has granted Writing.Com, its affiliates and syndicates non-exclusive rights to display this work.
Log In To Leave Feedback