Printed from https://www.writing.com/main/books/item_id/1371715-Im-Studying-You
(11)

by

Fivesixer

Welcome to The Library. Randomness happens, Studyees.
I figured it was about time I started keeping track of silly thoughts or strange things I see from time to time. Sometimes it's vulgar. Sometimes it's sad. And even on some rare occasions, it's a riot!
I think a therapist would have a field day with this...oh wait...I already tried that, to no avail. I guess the rest is up to you. So feel free to stick your takes in The Drop-Off at any time, and don't hold back. Give it to me!
Studyees, you get prime real estate in The Library, so make it count.
Peace out NOW!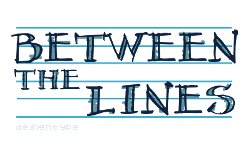 Invalid Item
This item number is not valid.
#

1442762

by Not Available.
© Copyright 2015 Fivesixer (UN: fivesixer at Writing.Com). All rights reserved.
Fivesixer has granted Writing.Com, its affiliates and its syndicates non-exclusive rights to display this work.
Printed from https://www.writing.com/main/books/item_id/1371715-Im-Studying-You