Printed from https://www.writing.com/main/books/item_id/982524-Laura-del-Campo/day/11-7-2021
| | |
| --- | --- |
| | Online journal capturing the moment and the memory of moments. A meadow meditation. |
L'aura del campo


'é a lua, é a lua, na quintana dos mortos'
♣ Federico García Lorca ♣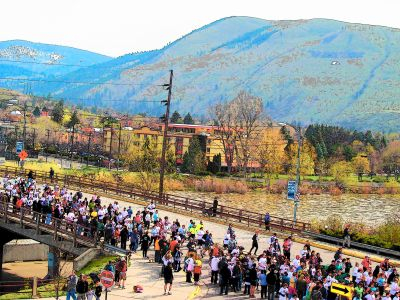 L'aura del campo. A breeze in the meadow. So it began the last day of Spring, 2005; on the 16th day of the month of Light of the year 162. This is a supplement to my daily journal written to a friend, my muse; notes I do not share. Here I will share what the breeze has whispered to me.
PLEASE LEAVE COMMENTS! I L
V
COMMENTS!
On a practical note, in answer to your questions:
IN MEMORIUM
VerySara


passed away November 12, 2005

Please visit her port to read her poems and her writings.


More suggested links:





These pictures rotate.





Kåre
Enga
~ until everything was rainbow, rainbow, rainbow! And I let the fish go.
~ Elizabeth Bishop,
The Fis

h
November 7, 2021 at 4:44pm


In the garden of my heart

I start a garden at age 9. It grows each year, in spite of the clay, with abandoned plants and flower seeds I glean.

You had magnificent gardens and garden parties. Now memories fade as geraniums bloom on the window sill.

I'm 12 and write an essay about a house aglow with gardens, with avenues of arching trees, all paths showing the way.

You found that house and entered but now no copies remain and you've forgotten the way back to that sacred place.

I want to see the flutter of the Baltimore Oriole's bright orange wings hanging from a nest in my own elm tree!

They cut it down when you were just 15. You waited 40 more years until they visited you in Kansas.

I'm 10 and I plan on following the footsteps of Halliburton in the big wide world, sail the seas with Thor Heyerdahl.

Now you've traveled around the world by boat, by train, by plane. It's all the same you know, and very small.

I have friends that play outside in the dirt with me. I know everyone's name; but, no one's ever allowed to come in.

You will have two houses and invite everyone in. But you will lose them both and live in two rooms without close friends.

I wrap myself in dreams snug in the closet where no one can hurt or find me. I withdraw from a life I don't want to face.

Yet none-the-less life seeks you out and you didn't notice that your dreams were dying by the time you turned thirteen.

© Káre Enga [178.275.J7] (25.november.2021)

A call-and-response in 6 parts. Each line has about 28 syllables. About 280 words.

Won day 7 of the
The Daily Poem (13+)
Currently closed. Watch for our next round! A full week of intense prompts & crazy prizes!
#

2133562

by Jayne
© Copyright 2022 Kåre Enga — taking a break. (UN: enga at Writing.Com). All rights reserved.
Kåre Enga — taking a break. has granted Writing.Com, its affiliates and its syndicates non-exclusive rights to display this work.
Printed from https://www.writing.com/main/books/item_id/982524-Laura-del-Campo/day/11-7-2021