Printed from https://www.writing.com/main/forums/item_id/2290218-Raffle-Tickets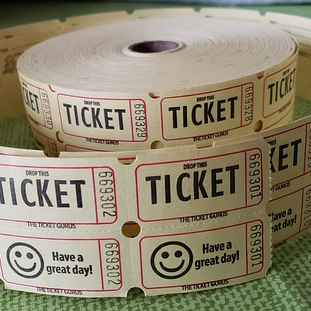 RAFFLE TICKETS!!!

1000 gift points each


February 9 - 19
Who wins what?
2 winners will each receive 20% of the proceeds
40% of the proceeds will go to "
WdC SuperPower Reviewers Group
"
The remaining 20% will be deposited in "
Lilli's Coffee Shop
"
A Community MB may be purchased for 25K

Want to send an anonymous gift of tickets or an MB?
Email me and I'll take care of it!
Bank for this event: " Piggy Bank"
Ticket Holders
▼