It's more than a group, it's family.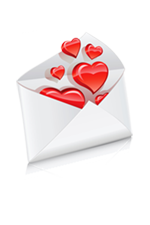 What We're All About
Our group is made up of individuals like you; anyone who is willing to lend a helping hand. We strive to promote positive and active involvement on the site. This website is a large one and averages at least ten new members per day! As many know, it can be quite intimidating to step into such a site with so much to offer, but that's why we're here.

As a member of our group, your goal is to welcome as many newcomers as possible. This includes, but is not limited to, visiting welcome forums, sending C-Notes, reviewing, and advising newbies. By becoming a member, you will be recognized for recruiting members to the group and site. We firmly believe everyone should be recognized for their time and effort!

We do not only cater to newbies, we support and encourage our seasoned members as well. Each month, our group features an authors who are deserving of attention. Our leaders organize portfolio raids, awardicons, merit badges, and upgrades as well.