Printed from https://www.writing.com/main/images/item_id/1895547-Katniss-Everdeen-of-Hunger-Games
I liked Katniss' strength, endurance, outsmarting most of these players used in the enjoyment of the upper echelon. Even they are having trouble defeating her, she outwits all in their evil plan to kill the weak and the innocent.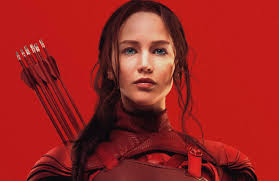 © Copyright 2012 Jeannie🦋 (UN: sjs55049 at Writing.Com). All rights reserved.
Jeannie🦋 has granted Writing.Com, its affiliates and its syndicates non-exclusive rights to display this work.
Printed from https://www.writing.com/main/images/item_id/1895547-Katniss-Everdeen-of-Hunger-Games