Printed from https://www.writing.com/main/images/item_id/2145906-Darcy-Elizabeth-Pride-Prejudice--1995
Colin Firth as our Darcy and Jennifer Erhlie Pride and Prejudice 1995. The best P&P, ever!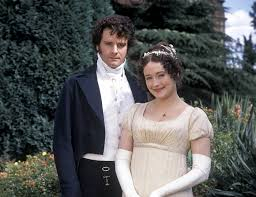 © Copyright 2018 Princess Megan Rose 21 WDC (UN: tigger at Writing.Com). All rights reserved.
Princess Megan Rose 21 WDC has granted Writing.Com, its affiliates and its syndicates non-exclusive rights to display this work.
Printed from https://www.writing.com/main/images/item_id/2145906-Darcy-Elizabeth-Pride-Prejudice--1995