Printed from https://www.writing.com/main/images/item_id/466924-Cloudscape-6
(3)

by

Bhaskar

Nimbus and stratus, all the colors you can think of, come, come float with me.
I form and I float
Over sand dunes and rainbows
Over deserts and the sea
I change and become
Any shape you can think of
Come think and float with me

Bhaskar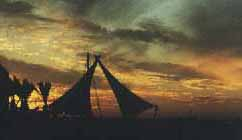 © Copyright 2002 Bhaskar (UN: mbhaskar at Writing.Com). All rights reserved.
Bhaskar has granted Writing.Com, its affiliates and its syndicates non-exclusive rights to display this work.
Printed from https://www.writing.com/main/images/item_id/466924-Cloudscape-6