Printed from https://www.writing.com/main/portfolio/item_id/1112009-Portal-of-the-Fourth-Dimension
(17)

by

DragonBlue

Enter the magickal world of my mind and imagination!
PORTAL OF THE FOURTH DIMENSION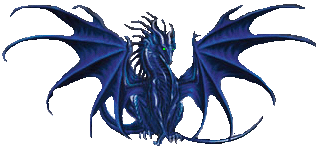 WELCOME! WELCOME!
TO THE HOME OF
DragonBlue



by Finbleu (used with permission)


Dragon Blue's c-Note Collection (E)
DragonBlue's Kewl Bleu c-Notes Collection! Large selection; inspiration to birthdays
#

1062407

by DragonBlue

c-Note Collections

"DragonBlue's Variety c-Notes"
"DB Birthday c-Notes"
"Inspiration Collection I"
"Inspiration Collection II"
"Friends & Giggles Salutations!"
Printed from https://www.writing.com/main/portfolio/item_id/1112009-Portal-of-the-Fourth-Dimension