(104)

by

Jay O'Toole

We live much of life amid unique choices. Joy is anchored in The One beyond our life.
"Failures, repeated failures, are finger posts on the road to achievement.
One fails forward toward success."
C. S. Lewis
"I believe in Christianity as I believe that the sun has risen:
not only because I see it,
but because by it I see everything else."
C. S. Lewis
"The Road goes ever on and on
Down from the door where it began.
Now far ahead the Road has gone,
And I must follow, if I can,
Pursuing it with eager feet,
Until it joins some larger way
Where many paths and errands meet.
And whither then? I cannot say."
J.R.R. Tolkien, The Fellowship of the Ring
"All we have to decide is what to do with the time that is given us."
J.R.R. Tolkien
life begins when joined
days of wet and hunger pangs
some may hear us cry
some may let us cry alone
some may scream at us abuse
self may shrivel up
carbon copy of the strong
who am I to be?

another sees me
hope of what I am returns
frozen plants can grow
hibiscus starts from the roots
humans are by God restored
all is lost, we think
by His hand we have new hope
Phoenix of the soul

life on earth is mixed
good with bad and bad with good
things just don't make sense
people hurt while giving help
still the best will fin'lly come
painful wrongs made right
for the ones who place their trust
in the living Lord

life is good right now?
sometimes, but not always true
senseless pain occurs
wait in hope, the living gift
all will be made right, again
in the time He plans
trust that words of life still live
demand them not now

by Jay O'Toole
on May 15th, 2023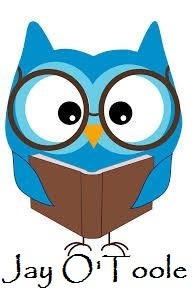 © Copyright 2023 Jay O'Toole (UN: 777stan at Writing.Com). All rights reserved.
Jay O'Toole has granted Writing.Com, its affiliates and its syndicates non-exclusive rights to display this work.
Printed from https://www.writing.com/main/profile/blog/777stan/day/5-15-2023