(104)

by

Jay O'Toole

We live much of life amid unique choices. Joy is anchored in The One beyond our life.
"Failures, repeated failures, are finger posts on the road to achievement.
One fails forward toward success."
C. S. Lewis
"I believe in Christianity as I believe that the sun has risen:
not only because I see it,
but because by it I see everything else."
C. S. Lewis
"The Road goes ever on and on
Down from the door where it began.
Now far ahead the Road has gone,
And I must follow, if I can,
Pursuing it with eager feet,
Until it joins some larger way
Where many paths and errands meet.
And whither then? I cannot say."
J.R.R. Tolkien, The Fellowship of the Ring
"All we have to decide is what to do with the time that is given us."
J.R.R. Tolkien
Quiet moments here to write
from the depths of who I am.
Summer day, so full and bright,
greenest grass for restful lamb.

Quiet moments salve a balm
upon the weary, wand'ring soul.
Gift of time, so wondrous calm
is healing best to make us whole.

Quiet moments thoughts respect,
helping life where help we need.
Keeping outward state in check,
that the inward state be freed.

Quiet moments, Heaven sent,
giving peace to jangled nerves.
Quiet moments are well spent
with Jesus, Whom all honor serves.

by Jay O'Toole
on May 17th, 2023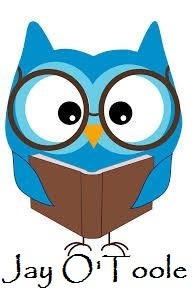 © Copyright 2023 Jay O'Toole (UN: 777stan at Writing.Com). All rights reserved.
Jay O'Toole has granted Writing.Com, its affiliates and its syndicates non-exclusive rights to display this work.
Printed from https://www.writing.com/main/profile/blog/777stan/day/5-17-2023