(6)

by

💟Crissy

Sharing experience and strength offers hope to those who seek wisdom.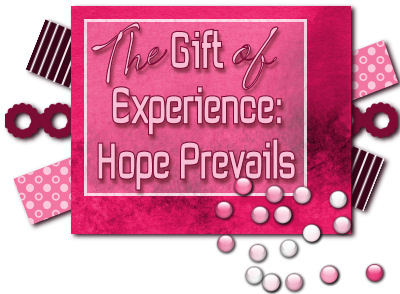 THE GIFT OF EXPERIENCE: HOPE PREVAILS
Hope is the reasonable expectation that something good is going to happen. Without hope, our lives seem desolate and empty. Hope has enabled me to overcome extraordinary amounts of adversity. A good friend pointed out that my circumstances were given to me because I am here to help others. If you are reading this then you should know my faith is strong, and it has only been through the grace of God that these experiences have not overwhelmed me. Welcome.
© Copyright 2021 💟Crissy (UN: crissy at Writing.Com). All rights reserved.
💟Crissy has granted Writing.Com, its affiliates and its syndicates non-exclusive rights to display this work.
Printed from https://www.writing.com/main/profile/blog/crissy