(220)

by

Dave

A log of the magnificent journey across the vast sea of my imagination.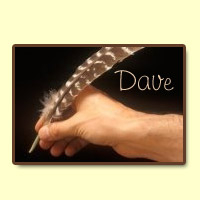 A log of our magnificent journey.
January 2, 2023 at 3:19pm
I wander down a gravel path
in shade of mighty oaks
beside a winding mountain stream,
away from bustling city streets.

I sooth my soul in spirit's bath
among the forest folks
in squirrel's and rabbit's regime--
one of Mother Nature's finest treats.
© Copyright 2023 Dave (UN: drschneider at Writing.Com). All rights reserved.
Dave has granted Writing.Com, its affiliates and its syndicates non-exclusive rights to display this work.
Printed from https://www.writing.com/main/profile/blog/drschneider/day/1-2-2023