Printed from https://www.writing.com/main/profile/blog/drschneider/day/10-29-2021
(175)

by

Dave

A log of the magnificent journey across the vast sea of my imagination.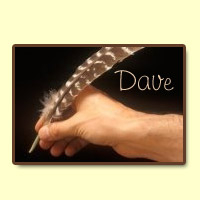 A log of our magnificent journey.
October 29, 2021 at 12:36pm
The gentle creaking of Grandpa's rocking chair
sings a song of cozy contentment,
while aromas from the kitchen
speak of Grandma's pumpkin pie
baking in the oven,
delivering holiday cheer.

6 lines
30 words
Free verse
© Copyright 2022 Dave (UN: drschneider at Writing.Com). All rights reserved.
Dave has granted Writing.Com, its affiliates and its syndicates non-exclusive rights to display this work.
Printed from https://www.writing.com/main/profile/blog/drschneider/day/10-29-2021