Printed from https://www.writing.com/main/profile/blog/drschneider/month/6-1-2023
(234)

A log of the magnificent journey across the vast sea of my imagination.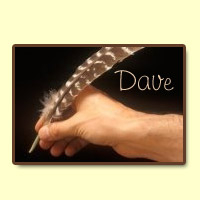 A log of our magnificent journey.
Summer sings a bewitching tune
about the joyful month of June
for couple on their honeymoon
in Montego Bay.

The rhythm of the rain will affect
the way the newlyweds connect,
as they will frequently reflect
in years to come.

While Summer croons her serenade
with sunrise orange marmalade,
the children sell their lemonade
to folks with angry thirst.

She sets spectacular buffet
with red strawberries on display
and oysters from Chesapeake Bay,
whatever you prefer.

Mosquitoes, hornets, ants, and flies
in humid air bring some surprise,
while solar radiation fries
those who venture out.

My picture window reverie
will capture all there is to see
when deer and geese come visit me,
while I stay cool inside.

Somebody made Summer upset,
so she vowed to make them regret.
For spite, the worst you can get
would be a hurricane.
Notes on the Ovi form of poetry
▼
© Copyright 2023 Dave's trying to catch up (UN: drschneider at Writing.Com). All rights reserved.
Dave's trying to catch up has granted Writing.Com, its affiliates and its syndicates non-exclusive rights to display this work.
Printed from https://www.writing.com/main/profile/blog/drschneider/month/6-1-2023