Printed from https://www.writing.com/main/profile/blog/idaschreibt357
| | |
| --- | --- |
| | Here you'll get lots of tips, motivation and experience to finally write your novel |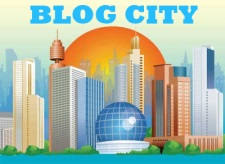 Welcome and great that you found your way to my blog!
My name is Evie and I write books that take readers out of their own worlds and into new ones that readers won't soon forget. I blog for artists, writers, creatives, multi-talents and all those who want to become one.
In life, you don't need to be rich: Joy, curiosity and commitment are enough to reach your goal. Just like I am doing right now.

In this blog, I'll give you tips on how to finish the monster "book project". I'll also give you tips on how to find motivation to write (daily?) and how to incorporate it into your everyday life.
You can also expect some prompts, ideas and step-by-step instructions here.

Let me surprise you! I wish you a lot of fun with writing,
Evie
© Copyright 2023 Evie 🏳️‍🌈 write&blog (UN: idaschreibt357 at Writing.Com). All rights reserved.
Evie 🏳️‍🌈 write&blog has granted Writing.Com, its affiliates and its syndicates non-exclusive rights to display this work.
Printed from https://www.writing.com/main/profile/blog/idaschreibt357