July 22, 2015

I'm going to start today to record on a daily basis whatever happens to strike my fancy. So, it is a very cool breezy day. I just posted 5 short book reviews to The Monthly Reading Challenge. I'm suppose to put away some winter wood today from the woodpile outside but I'm playing hookey from work to write so starting this blog will get done.

I'm having a daily fight with a flock of English Sparrows that are trying to take over my barn. They are making a terrible mess so they have to go. I have destroyed several nests so far they don't leave but they get out of the barn when I am around. I'm just starting the fight so I guess I don't know how far I have to go to discourage them.

I'm trying not to spread myself to thin on WDC because I find so many things that are interesting here and I am trying to work on a new story. I really enjoy sitting at my desk with a cup of tea and reading blogs on WDC.




January 13, 2022 at 2:36pm
Soon before 10 pm on 7 November 1974, Lady Lucan, hysterical and blood-covered, burst into The Plumbers Arms in Belgravia, London. She was screaming about the murder of her children's nanny and that she had barely escaped with her life. What's more, she named her estranged husband, Richard John Bingham, Earl of Lucan, as the attacker.
What happened to the Earl of Bingham?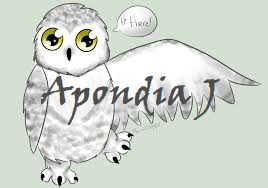 "Does a professional gambler commit suicide?" The 7th Earl of Lucan was estranged from his wife? Press releases state that he was engaged in a serious custody battle with his wife. I tried to find our just what problems broke up the marriage. It would give some clues to the whole mystery.

I also tried to find out, who was the father of Sandra Rivett's child, Neil Berriman, who was given up for adoption. He was the same age as the 8th Earl of Lucan.

Lady Lucan was aware of all the facts related to the Nanny's child. In an effort to learn who the father of Berriman was; I was reading a file from an English newspaper when windows came up and went blank with a notice that changes were being made. I could shut down the file and reopen it, I could continue to read. When I did that, the new file was changed. All references to Berriman were deleted. Focus was on the possible reasons for the Earl's disappearance. All other efforts to name the father of Sandra Rivett's son came up blank.

Neil Berriman believes Lord John Bingham, the 7th Earl of Lucan is living. At the age of 85 he is said to be living in Australia. Even though Berriman approached English Police about his facts; they don't seem to have looked into the same case that was brought to them by the nannies son.

Over the years, police have traced different sightings of Lord Lucan to no avail. Always the facts do not produce a living fugitive.

Will the truth ever be known about the disappearance of lord Lucan. Time will tell. If enough pressure is brought to bear on the right people. After people who are involved have died and there are not so many legal possibilities to be gained. Someone may come forward with proof and bring closure to the legal file. Or not!

references: Wikipedia for facts
https://inews.co.uk/culture/television/lord-lucan-
https://www.dailymail.co.uk/news/article-7940419

word count:391 - prompt words 63=328
© Copyright 2022 Apondia (UN: judithd at Writing.Com). All rights reserved.
Apondia has granted Writing.Com, its affiliates and its syndicates non-exclusive rights to display this work.
Printed from https://www.writing.com/main/profile/blog/judithd/day/1-13-2022