July 22, 2015

I'm going to start today to record on a daily basis whatever happens to strike my fancy. So, it is a very cool breezy day. I just posted 5 short book reviews to The Monthly Reading Challenge. I'm suppose to put away some winter wood today from the woodpile outside but I'm playing hookey from work to write so starting this blog will get done.

I'm having a daily fight with a flock of English Sparrows that are trying to take over my barn. They are making a terrible mess so they have to go. I have destroyed several nests so far they don't leave but they get out of the barn when I am around. I'm just starting the fight so I guess I don't know how far I have to go to discourage them.

I'm trying not to spread myself to thin on WDC because I find so many things that are interesting here and I am trying to work on a new story. I really enjoy sitting at my desk with a cup of tea and reading blogs on WDC.




November 13, 2021 at 12:40pm
A Science-Fiction type prompt tonight. In your world, all citizens are temporarily neutered at birth. When you want to become a parent, you must prove to the government that you'll be suitable caretakers and providers before you are allowed to procreate. How do you 'prove to the government' that you'll be a good caretaker/parent.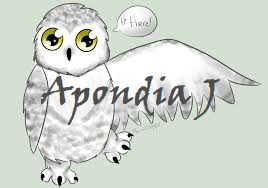 Quote: "Until they become conscious, they will never rebel" from 1984 by George Orwell.

Science fiction huh? If this ever becomes an actual event? There will be forms to fill out. 1.There will be a specific process to follow. 2. The government will already know which people it will accept and which people it will reject because every facet of life will be followed by technological means. 3. The government will probably be run by one ruler. Who may or may not know exactly what is going on in the kingdom?

Probably the government will actually invite you to be a parent or will notify you in some way that you have been approved. You may not have a choice. Although, you may have been prepared by schooling or instruction in your earliest youth.

As this process comes under governmental control there may be some years in which you have a choice but, the government left to make such decisions will soon tire of even that, and begin to rely on DNA testing in childhood, combined with results. Considerable testing will result in how people respond to governmental control.

The only really free people will be hidden and probably on the run most of their lives. Free thinkers will be shot on site. Mind control will be the essence of reality.

Is the prompt looking for a plot for a new novel?
Have a great Day. Reading Quiet by Susan Cain--about introverts and extroverts. -- very interesting.




© Copyright 2022 Apondia (UN: judithd at Writing.Com). All rights reserved.
Apondia has granted Writing.Com, its affiliates and its syndicates non-exclusive rights to display this work.
Printed from https://www.writing.com/main/profile/blog/judithd/day/11-13-2021