Do you follow a certain regimen/diet when it comes to eating?
Other than something you might be allergic to, are there any foods you avoid or limit yourself to? What's your favorite meal to prepare. Share your recipe if you like. (I have a 'killer' chocolate recipe!) *Smile*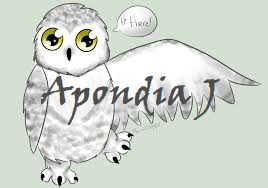 I don't have a special diet. I have over the years explored foods and found I like things no one ever told me about in my younger years. In our household , when I was a child we ate sparingly. The main meal was often boiled potatoes, hamburger, green beans, sometimes applesauce.

I bought school lunches, so as a teenager I had access for lunch to other foods. When I couldn't stand the school lunches I talked my dad into handing over my lunch money and a cousin showed me how to shop for enough foods, with my money to cover lunches. Breakfast at home was a bowl of Rice Krispies or toast. Which I still eat. As a teenager I spent more and more time at my aunt's house where there was a more varied diet or balanced prepared meals. Even then a night time snack was popcorn.

I have always liked fresh foods. I pulled and ate beats from my grandmother's garden, carrots too. I add fresh carrots to the dog's food and eat them myself. Of course, when I had horses I kept pounds of carrots for them on a regular basis.

Because K eats different than I do, I'm limited to how often I can have my own diet. so, I cook things for both of us at the one meal a day I cook. I cook dinner between twelve and one. Also, we eat what we can buy at the grocery store now.

When my children were growing up a family at the grocery store was considered 4 people. Sales were based on those equations, two children and two parents. I could never buy enough on our income to feed 4 children and two adults. So, I started raising chickens to gain more eggs. I raised dairy goats to supply more milk. Canned and froze bulk vegetables and fruits to supply more foods, that were healthy for us. I butchered goats, rabbits, turkeys, and chickens for us to eat. K was taught to hunt as a child, so we ate venison on a regular basis, according to the laws in place for hunting. And when we could afford it we bought beef in bulk at wholesale prices. I raised sheep and we ate lamb. I made cheese from goats milk.

Personally, my favorite meals are sandwiches with cheese, or baked chicken, fish, and salmon patties, with a salad. MY salads often include olives, onion, lettuce (different kinds), kale avocado, tomato, cucumber, broccoli anything fresh. spinach is one of my favorite foods I eat it cooked and raw, I put it in drink form with yogurt and blueberries. I love fruit. Last winter my biggest snacks were apples and peanuts. I eat nuts of all kinds. And I eat cookies. Peanut butter cookies are my favorites. My home baked cookies use smaller amounts of sugar than store bought. I grew and ate my own lettuce, two varieties from March to September. I grew it on my porch with new growing techniques that could be used in a pot on a window sill. Found the ideas on YouTube. If I can find money for a grow light I can grow lettuce all winter. I might try.

One of my favorite meals is so simple. Oil a pan with olive oil. Or your favorite oil. Lay out some Tilipia pieces across the bottom of the pan. sprinkle the fish with lemon juice. The beauty of this recipe is it can feed one or as many people as you want by changing the amount you cook. Cook the Tilipia in an oven until it is half done. Shave pieces of butter across the fish. This is a good time to add some tofu across the top of the fish as well. (unless you don't eat tofu) You can flavor the fish with Worchester sauce, hot sauce, turmeric, cumin, or a salad oil, that is your favorite flavor. Whatever you like . Next spread a package of your favorite mixed vegetables across the fish. Now cook until fish is cooked well and vegetables are cooked. Serve hot with your favorite roll recipe.

A recipe I just found for steak on Facebook: Cut steak into very small bite size pieces. toss with worcheshire sauce. Mix in mushrooms and even onions if you are inclined, cook in air fryer until tender. Serve with favorite vegetable, or cheesy mash potatoes.

If you are trying to control weight, sugar cravings, or blood sugar, eat breakfast and one decent meal a day. Keep all kinds of fruit, and nuts around, Don't eat between 5 pm and 5 or 6 the next morning. Drink beverages without sugar.

Personally, I have a terrible eating response to stress. When, I catch myself eating to many sweets or chocolate I revert to a better way of eating. I like myself best when I don't eat. I really don't care for food. It is too nagging for good health. I learned to like flavors in my 30's and 40's. That is also when I put on weight. Now, I try to stop eating it helps my energy and mental processes.


Write On!