Printed from https://www.writing.com/main/profile/blog/ridinghhood/day/11-13-2021
| | |
| --- | --- |
| | My blog--I pull a card--if it doesn't speak to me...perhaps it is for you? |
I pull a card...if it doesn't speak to me...perhaps it was meant for you?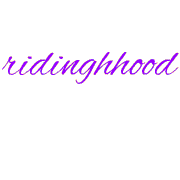 How to Read the Tarot

Begin by brewing a cup of tea,
a nervine, lemon balm or chamomile,
this is after all, your future.
A reading at the dark of the moon is best,
before the night creatures crawl
and bad humours fill the air.
Pick a circular deck, with a fairy-tale motif,
and no reversals.
Hold a question in your heart,
shuffle the cards and place them on the table.
Choose only two.
Like the ancient Israelites,
these are your seer stones, Urim and Thumimm,
black and white, yes or no.
Isn't that all you were asking?



November 13, 2021 at 6:51pm
My best friend is seriously ill, and I believe is dying. I spoke with her today and she is aware that this is so. She is refusing all medical intervention. She home birthed her children and home schooled them. She is one of the strongest, fiercest women I know. She has been an integral, important part of my life for over 30 years. I am devastated. Even though she won't always be able to talk I plan to call her every day just to say, "Hello". We still make each other laugh. I asked her if there was anything she wanted for an end of life service and she told me to tell them to play, "Another One Bites the Dust." I hope to send her a daily postcard, with a poem, haiku, or whatever pops into my head. I will be recording them here. For me, for my beloved friend.


The world doesn't stop
when I cease to understand
wild roses still bloom

Gaian Tarot--18--The Moon--descent and return
© Copyright 2022 ridinghhood--p. boutilier (UN: ridinghhood at Writing.Com). All rights reserved.
ridinghhood--p. boutilier has granted Writing.Com, its affiliates and its syndicates non-exclusive rights to display this work.
Printed from https://www.writing.com/main/profile/blog/ridinghhood/day/11-13-2021