Printed from https://www.writing.com/main/profile/blog/ridinghhood/month/10-1-2021
| | |
| --- | --- |
| | My blog--I pull a card--if it doesn't speak to me...perhaps it is for you? |
I pull a card...if it doesn't speak to me...perhaps it was meant for you?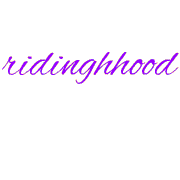 How to Read the Tarot

Begin by brewing a cup of tea,
a nervine, lemon balm or chamomile,
this is after all, your future.
A reading at the dark of the moon is best,
before the night creatures crawl
and bad humours fill the air.
Pick a circular deck, with a fairy-tale motif,
and no reversals.
Hold a question in your heart,
shuffle the cards and place them on the table.
Choose only two.
Like the ancient Israelites,
these are your seer stones, Urim and Thumimm,
black and white, yes or no.
Isn't that all you were asking?



October 22, 2021 at 11:29am
Fool

Take the scissors fool,
or better a machete
and hack those cords
that bind you.
Climb through the window
if you need to,
find a new path
an old journey.

The Somnia Tarot--0--Fool--new beginnings


A celebratory weekend ahead, wedding anniversary, Halloween birthday, will be looking for a Cailleach stone at the beach.
© Copyright 2022 ridinghhood--p. boutilier (UN: ridinghhood at Writing.Com). All rights reserved.
ridinghhood--p. boutilier has granted Writing.Com, its affiliates and its syndicates non-exclusive rights to display this work.
Printed from https://www.writing.com/main/profile/blog/ridinghhood/month/10-1-2021