Printed from https://www.writing.com/main/profile/blog/ridinghhood/month/9-1-2022
| | |
| --- | --- |
| | My blog--I pull a card--if it doesn't speak to me...perhaps it is for you? |
I pull a card...if it doesn't speak to me...perhaps it was meant for you?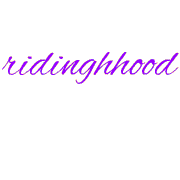 How to Read the Tarot

Begin by brewing a cup of tea,
a nervine, lemon balm or chamomile,
this is after all, your future.
A reading at the dark of the moon is best,
before the night creatures crawl
and bad humours fill the air.
Pick a circular deck, with a fairy-tale motif,
and no reversals.
Hold a question in your heart,
shuffle the cards and place them on the table.
Choose only two.
Like the ancient Israelites,
these are your seer stones, Urim and Thumimm,
black and white, yes or no.
Isn't that all you were asking?



September 21, 2022 at 1:18pm
I am still in my 108 day journey of communion with trees---most particularly Sister Southern Cypress.

Cypress is a deciduous tree---it's needles turn reddish brown in the winter/fall. Tomorrow is the autumnal equinox. Cypress is a tree to remind us of time's cycles and that all is born, dies, and returns again.


There is myth and speculation that Jesus' cross, especially the horizontal bar was made of cypress.

Scott Cunningham, that old magician, writes that Cypress essential oil is good for healing and easing losses. I had a healing emergency this week (better now) and using the scent of Cypress.

We have cypress growing on the back of our property, but I haven't been back there because the McNasty neighbors haven't yet moved.

I will visit my trees when I can. We have a lovely boardwalk fashioned nature trail north of here. Six Mile Cypress Slough. An oasis in the midst of urban development. You can smell the change in the quality of the air when you enter. I will revisit when it is less hot and humid here in SW Florida.

Blessings to all sentient, and sapient beings! And that of course is all!


Gaian Tarot--18--The Moon
Awaken and trust your intuition.


silence is a more powerful weapon of protest


Then, why are you here?
To join the dark, silent revolution.


What do you believe?
That all has sentience and sapience.


What is your heart's desire?
For human voices to go mute.


What will you learn?
The language of trees, rocks, rivers, mycelium.


And in the end?
It is all mystery.


September 5, 2022 at 10:56am
Catch-22

I am applying cypress essential oil to the soles of my feet
and to my third eye.
I want to expand my limbs upward to the sky
and remain rooted to the earth.
My body is a paradox, a conundrum,
a catch-22.
I live in it but like Spinoza
I do not know all it can do.
I am cosmic dust
and will be vast and silent
in death's stillness.
God's eye is on the sparrow
and yet knows my face map.
I whisper and,hope, and shudder
to know my limits
for pleasure and pain.
From the pulpit
preachers roar,
ashes to ashes.


VII--The Herbal Tarot--Cyperus--the chariot--paddle your own canoe--get on with it

September 4, 2022 at 4:56pm
I am starting a 108 day journey of meditation/communion with the sentient beings known as trees.

I am focusing particularly on cypress and what she has to teach me. Cypress trees are abundant in SW Florida and we have several in our backyard.

I happened to have cypress essential oil in my collection and will be working with that as well.

This morning while meditating with cypress I visualized my roots intermingling with hers in the Earth. While typing this I am feeling heat at the soles of my feet moving up my legs. I saw a suggestion to use cypress oil on the soles of your feet as well as annointing the body's chakras. I plan to incorporate that into my 108 days as well. Will be wearing cypress oil on my lava stone bracelet.


Oracle of the Essences--Cypress--Be impeccable with your word.
© Copyright 2022 ridinghhood-p.boutilier (UN: ridinghhood at Writing.Com). All rights reserved.
ridinghhood-p.boutilier has granted Writing.Com, its affiliates and its syndicates non-exclusive rights to display this work.
Printed from https://www.writing.com/main/profile/blog/ridinghhood/month/9-1-2022