Printed from https://www.writing.com/main/view_item/item_id/1193759-Whale-Candy-Recipe
(12)

by

W.D.Wilcox

A bad recipe for Christmas candy. Please rate one star for taste.

Whale Candy Recipe
(Holiday foods you hope you won't have to eat)


Christmas food usually tastes good
But there are some things not meant to eat
Like a bright yellow-snow soufflé
Or a burger made of reindeer feet

A sandwich made from Christmas lights
Or Bill's balls squeezed oh, so right
But there's a secret recipe
Much like your chicken of the sea

A candy you can't find for sale
Because mostly folks, it's made of whale
Start with a gaseous cloud of vapor
A big bear's turd so finely tapered

Encased in a globule of licorice muck
Weighted down in a chewy nougat
Which is the candy equivalent of veal
Rolled up inside solid crispy whale

Cover with rich, creamy pepperoni
Then mold into a fat-butt bologna
And there you have it, slop in a bowl
Just be sure to eat 'round the old blow hole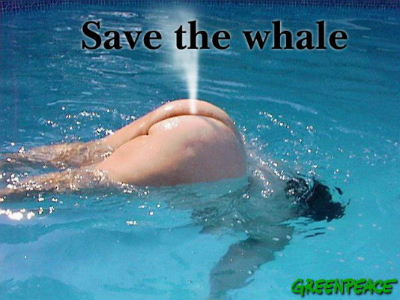 © Copyright 2006 W.D.Wilcox (billywilcox at Writing.Com). All rights reserved.
Writing.Com, its affiliates and syndicates have been granted non-exclusive rights to display this work.
Printed from https://www.writing.com/main/view_item/item_id/1193759-Whale-Candy-Recipe